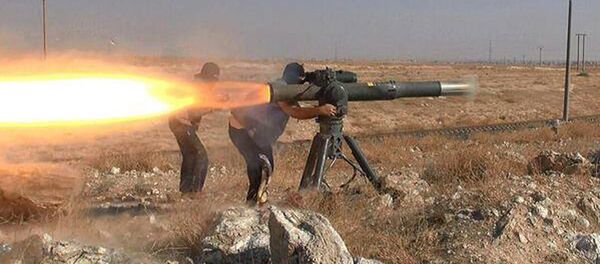 24 December 2015, 05:55 GMT
The Congressional Research Service, a division of the Library of Congress, delivered its
annual report
to Congress earlier this week, including trends in weapon sales since 2007, covering five successive years.
American firearm revenue reached $36.2 billion in 2014, $9.5 billion more than in 2013. Saudi Arabia, Qatar, and South Korea are among the top purchasers of American firearms. The countries concluded multibillion dollar agreements for arms procurement, making the US the largest weapons provider in the world, controlling over 50 percent of the world's firearms market.
Due to ongoing tensions with North Korea, a country possessing nuclear weapons, neighboring South Korea became the world's top firearms purchaser last year with contracts exceeding $7.7 billion.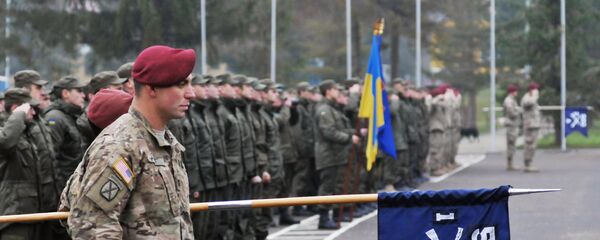 9 December 2015, 23:53 GMT
Most South Korean contracts over $7 billion go to the US. Agreements for purchasing transport helicopters with advanced unmanned aerial surveillance vehicles and related arms have been included in the supply agreements.
The congressional report found that world weapon sales were up $1.7 billion since 2013 however, "the weakened state of the global economy" has been noted as the main reason for "the international arms market not likely growing over all."
Increased competition among suppliers was due to a lack of market expansion as some of weapons producers took measures to boost sales, the study says.
"A number of weapons-exporting nations are focusing not only on the clients with which they have held historic competitive advantages due to well-established military-support relationships, but also on potential new clients in countries and regions where they have not been traditional arms suppliers," according to Catherine A. Theohary, the study's author.
Recent years have witnessed a trend of developed countries supplying firearms to developing countries, representing some $61.8 billion in total purchases last year.
The study is believed to be one of the most explicit non-classified international weapon sales document, taking into account numbers from previous years for inflation to assure that data is compatible to 2014 dollars.