"The suicide bomber blew himself up, almost immediately a car bomb exploded, and then another explosive device detonated at the site of the previous attack. According to preliminary data, over 30 were killed," the police source said.
The source added that the attack took place near the Ruqyah medical clinic in the center of Homs.
© Sputnik / STR
Triple Attack in Syria's Homs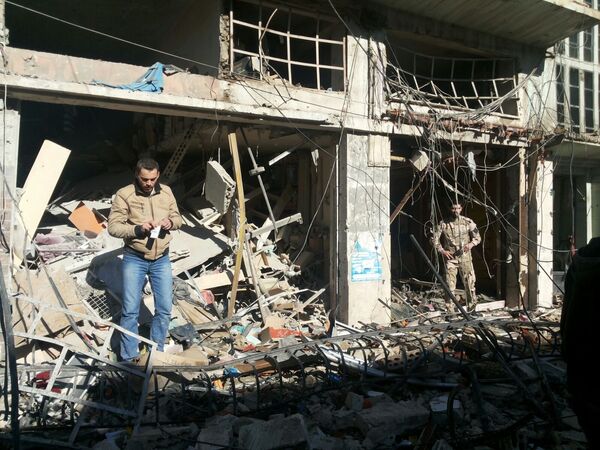 Triple Attack in Syria's Homs
On December 12, terrorists detonated a car bomb near a hospital in the center of the Syrian city of Homs. The attack killed 22 people and injured 10. Daesh claimed responsibility for the attack.

Syria has been mired in civil war since 2011, with opposition factions and Islamist terrorist groups such as Daesh and al-Nusra Front fighting the Syrian Army.