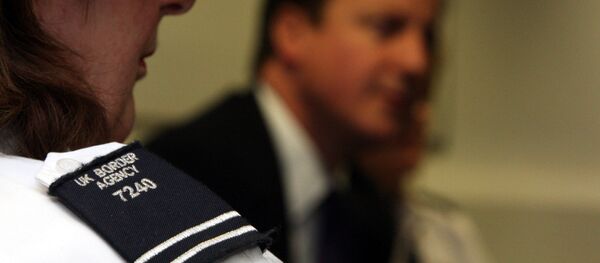 23 December 2015, 15:12 GMT
Bernard Cazeneuve said some members of terrorist groups active in Syria had tried to enter the European Union disguised as refugees.
He urged the EU to improve the quality of the equipment used to check travel documents carried by refugees at external borders.
"The November 13 terrorist attacks in Paris and Saint-Denis showed that some terrorists are trying to get into our countries and commit criminal acts by mixing in with the flow of migrants and refugees," Bernard Cazeneuve wrote.
"The checks of travel documents presented by refugees at the external borders of the EU are an extremely significant and worrying issue," Cazeneuve added.
In his letter Bernard Cazeneuve also noted that security checks at refugee reception centers remained "largely insufficient."
The minister mentioned blank passports in circulation that were stolen from administrative facilities in Daesh-controlled territories. Once an identity had been added, "these 'real-fake' passports are very hard to detect", he added.
The minister wrote that, according to European intelligence agencies, some of the blank passports stolen in Syria were altered in Turkey and then sold on.