"The weakening of [Daesh] as a conventional force in its core territory will encourage its leadership to call for more terrorist operations in the West and across the Middle East," the Texas-based think tank noted in its annual forecast.
The group, notorious for its brutality, claimed responsibility or served as an inspiration for numerous terrorist acts committed in 2015. Major attacks include the San Bernardino mass shooting in December, the night of terror in Paris and twin suicide bombings in Beirut in November, the downing of a Russian passenger jet over Sinai in October, as well as the March assault on the Bardo National Museum in the Tunisian capital. 
© Sputnik / Nadim Zuaui
 / Go to the mediabank
Memorial event for victims of Russian A321 crash and Paris terrorist attacks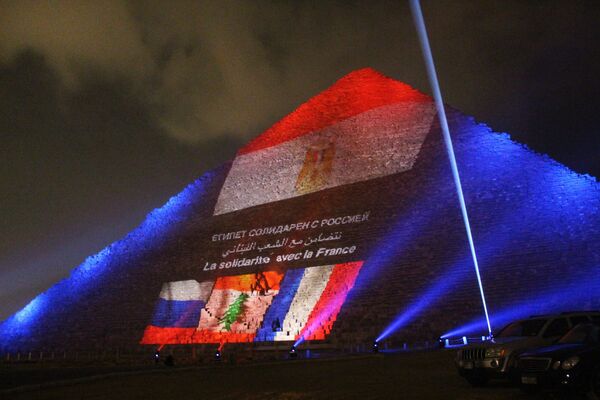 Memorial event for victims of Russian A321 crash and Paris terrorist attacks
© Sputnik / Nadim Zuaui
/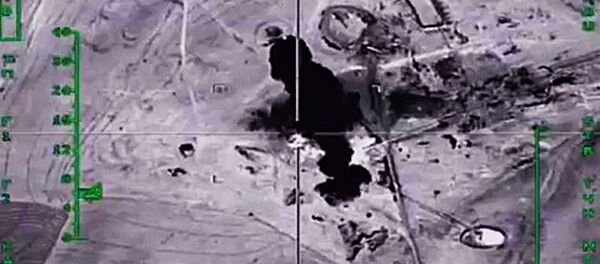 29 December 2015, 10:09 GMT
Some these violent acts were carried out by so-called lone-wolf terrorists. It is significantly more difficult for counterterrorism agencies to identify these individuals since they are usually not part of a larger structure, but act of their own volition.
"As seen in the Paris attacks, hard-to-detect grassroots cells will continue to pose a serious threat," the think tank observed.
Battlefield losses, according to US analysts, are not the only factor behind the predicted spike in Daesh terrorist activities.
"Competition within the global jihadist landscape will also motivate attacks, particularly in the Maghreb, Arabian Peninsula and West Africa, where al-Qaeda nodes are most relevant," the intelligence company explained.
Stratfor maintains that despite major anti-Daesh efforts in Iraq and Syria, the group will not be vanquished in 2016.
"[Daesh] core in Syria and Iraq will suffer notable losses this year, though the aspiring caliphate is unlikely to suffer total defeat," the analysts stated. They don't attribute this to the group's resilience, but rather to the lack of "reliable ground forces."
Islamic State