On Wednesday, Crimea once again faced the disruption of its power supplies, authorities in Ukraine's neighboring Kherson region confirming that an 'explosion' had damaged an electricity pylon. The abrupt cutoff coincided with the expiry of a contract for the supply of electricity from Ukraine to the peninsula. 
In late November, Crimean Tatar radicals and Right Sector militants had set up an 'electricity blockade' of the peninsula, leaving Crimea almost completely without power until the first leg of the Russian energy bridge stretching across the Kerch Strait was completed, and supplies from Ukraine restored in early December.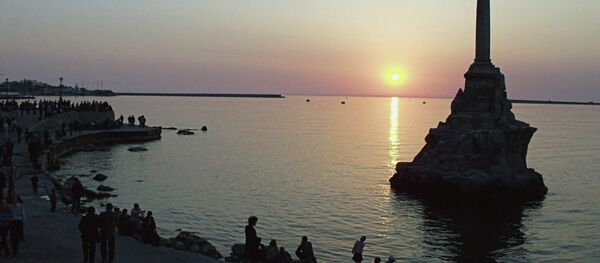 30 December 2015, 19:56 GMT
In response to the latest cut, Russian authorities instructed the Russian Public Opinion Research Center (VTsIOM), one of the country's largest and most respected polling institutions, to conduct a poll of Crimeans' views on the prospects for a new electricity supply contract with Ukraine.
The telephone poll, conducted between New Year's Eve and January 1st, asked 3,025 residents two questions. 
The first asked whether Crimeans would support signing a contract on the provision of electricity if the document were to read that Crimea and Sevastopol were 'integral parts of Ukraine', something which authorities in Kiev have insisted on. The second asked whether they would be ready to suffer energy shortages for the following three to four months if an energy deal with Ukraine could not be reached, while Russia completes the next leg of its energy bridge in the spring, allowing for the peninsula's complete energy independence.
A resounding 93.1% of respondents said that they would not support a contract which stated that their peninsula was part of Ukraine, with 6.2% saying that they would support such a contract, and 0.7% finding it difficult to answer.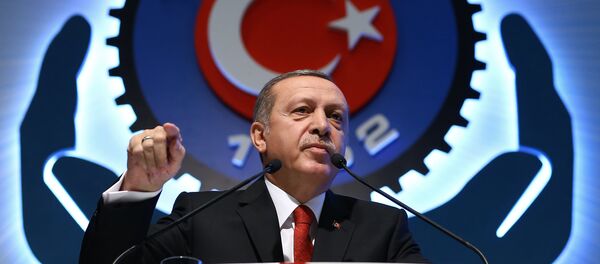 1 January 2016, 10:50 GMT
As to the second question, 94% of those polled said that they would be willing to endure energy shortages if a contract with Ukraine could not be reached, with another 5.4% saying that they would not, and 0.6% finding it difficult to answer.
The poll's findings roughly match the results of a referendum held on the peninsula in March 2014, in the aftermath of the Maidan coup d'état in Kiev, after which the coup's leaders publically threatened Russian-speakers in the east and south of the country. The referendum saw 96.77% of Crimeans and 95.6% of the residents of Sevastopol voting to secede from Ukraine and join the Russian Federation, with Russian President Vladimir Putin ratifying the peninsula's reunification with Russia on March 18, 2014.