KIEV (Sputnik) – On December 16, Russian President Vladimir Putin signed a law on suspending the free trade zone agreement with Ukraine.
The decree came into effect on January 1, the same day that Russia's food embargo against Ukraine came into force. Russian Prime Minister Dmitry Medvedev signed a directive to impose the economic measures against Ukraine on December 21. The move came in response to Kiev's implementation of anti-Russia sanctions.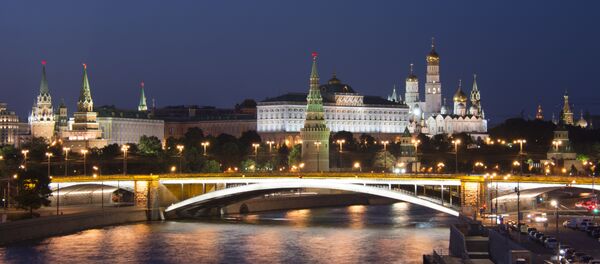 30 December 2015, 14:31 GMT
On December 24, Ukrainian Prime Minister Arseniy Yatsenyuk announced that Ukraine was planning to introduce responsive measures against Russia over the suspension of the free trade zone and the introduction of the food embargo.
On December 30, the Ukrainian government approved the introduction of customs duties for goods imported from Russia starting January 2, as well as the introduction of an embargo on a number of goods from Russia starting January 10.
The food products targeted by Ukraine's embargo include vodka, beer, chocolate, meat, fish, cigarettes, as well as baby food, dog and cat food and a number of other products.