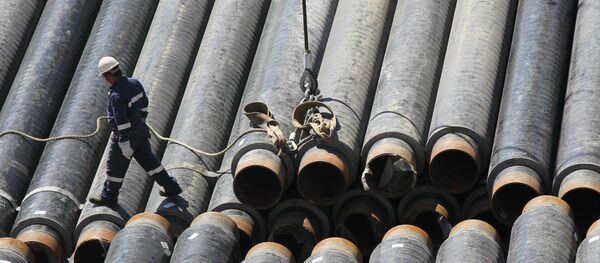 25 November 2015, 10:32 GMT
The Syrian civil war has split former economic partners Moscow and Ankara, and the latter is projected to dramatically lose tourism, construction, food and clothing export revenue due to Russian sanctions.
The Russian government's reaction to Turkey shooting down a Russian Su-24 bomber in Syrian airspace in November gave the world a look at what it feels like to worsen relations with the country and its president, Vladimir Putin.
The incident has resulted in several changes to the relations between the two countries, including a Russian ban on the import of Turkish foodstuffs, such as vegetables, fruit and poultry. Russian tourists were also encouraged not to visit Turkey for the holidays, after charter sales were suspended and a visa regime between the two countries introduced. Beginning January 1, Russians may not hire Turkish citizens and Moscow has banned joint construction projects with Turkish firms.
The Turkish Stream gas pipeline, worth over 11 billion euro, has been suspended by Russian energy company Gazprom. The action will hurt Turkey, as Russia is Turkey's principal supplier of natural gas.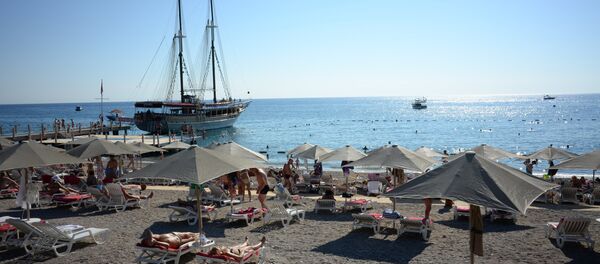 31 December 2015, 14:42 GMT
Professor of Economics Erhan Aslanoglu predicts that, in the short run, sanctions will have a negative impact on the Turkish economy, and Turkish business could lose up to $11 billion.
Alongside Egypt, Turkey's vacation resorts have long been ranked among the most attractive destinations for Russian travelers. Over three million Russian vacationers, 10 percent of Turkey's annual total, visit the country each year. With this flow drying up, Turkey will lose $3.5 billion annually, and another $4.5 billion through cancelled construction projects, according to Aslanoglu.
Some 55 percent of Turkish gas consumption has traditionally been supplied by Russia.
"If Moscow stops or delays the natural gas flow, that will definitely have a serious impact on the Turkish economy. But I don't expect such a big change," Aslanoglu said.
Businesses are not alone in their grief. Students have expressed concern over the future of relations between Turkey and Russia, countries that have been long considered as having tight cultural ties.
Gaye Kural, a recent graduate, had high hopes of being hired by a Russian company, but now must reconsider her plans.
"Turkey and Russia are like a couple that wants a divorce. And we are their children," stated Cagla Kursun, another student.
"If they break up, then we are going to be miserable. We really hope our presidents will not ignore us," she said.
Russian President Vladimir Putin described the Turkish downing of the Russian warplane as a "stab in the back." He stressed that the Russian aircraft was in no way a threat to Turkey, "an obvious fact," according to Putin.