WASHINGTON (Sputnik) — Last week, the Wall Street Journal reported that the National Security Agency (NSA) had eavesdropped on communications between high-level Israeli officials and members of the US Congress during the Iran nuclear deal negotiations.
"President [Barack] Obama made it very clear that we are not going to conduct foreign intelligence operations on leaders," Kirby said when pressed about the reports of US spying.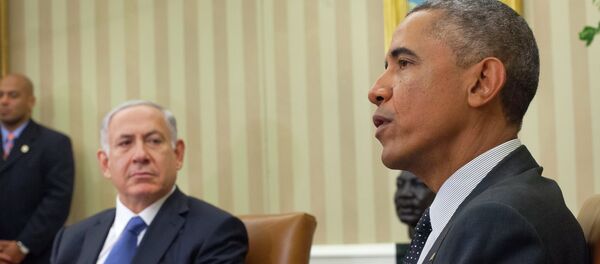 31 December 2015, 17:52 GMT
Moreover, he affirmed that the spying prohibition "of course" applies to US lawmakers, whose communications were reportedly intercepted by the NSA.
Following the revelations by NSA whistleblower Edward Snowden of the mass US spying on friendly foreign governments, as well as US citizens, Obama announced in 2014 that the United States would not spy on its close allies, unless it serves a national security purpose.