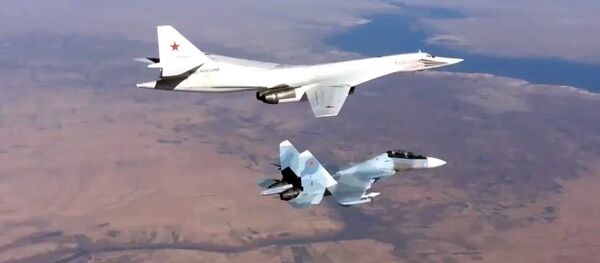 15 December 2015, 17:28 GMT
The units of the SDF, which are also supported by Russia, have been advancing on the Daesh forces near the town of Ain Isa in the country's northern Al-Raqqa province, SDF spokesman, Colonel Talal Selo, said.
"We no longer think as we did before that Daesh cannot be defeated," he added.
In June the Kurdish popular defense forces managed, with US air support, to seize Ain Isa only to be forced out by the terrorists two weeks later.
Selo said several thousand fighters from the Democratic Forces of Syria had inflicted heavy losses on the Daesh forces. He did not say when a major assault on Raqqa would begin.
Russian warplanes have been assisting the Syrian opposition forces in an offensive on the de facto Daesh capital of Raqqa.
"With the support of the Russian aviation group, the Syrian Democratic Forces' units… are conducting an offensive on the Daesh capital, the city of Raqqa," chief of the Main Operational Directorate of the General Staff of the Russian Armed Forces Sergei Rudskoi told reporters late last month.
The Syrian Democratic Forces are an alliance between Kurdish, Arab, Assyrian and other militias that was founded in October 2015.