MOSCOW (Sputnik) — Islamabad is ready to "bridge the divide" between Iran and Saudi Arabia amid the breakdown in the two countries' diplomatic relations following the execution of a Shia Muslim cleric, the adviser to the Pakistani prime minister on foreign affairs said in a statement on Tuesday.
"Pakistan will continue to play an active and balanced role as an important member of OIC [the Organization of Islamic Cooperation] and a friend of both Saudi Arabia and Iran to bridge the divide," the statement quoted Sartaj Aziz as saying.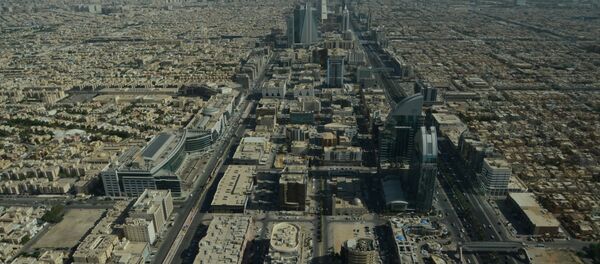 5 January 2016, 16:35 GMT
On Saturday, Riyadh announced it had executed for alleged terror-related offenses 47 people, including a prominent Shiite cleric Nimr al-Nimr, whose death sparked protests in Shiite-dominated areas in the region, including Iran.
On Sunday, a raging mob stormed the Saudi diplomatic missions in Iran. Following the attack, Riyadh announced it would sever diplomatic ties with Tehran.