LOWELL (Sputnik) — The United States should enhance relations with Russia and other countries to get rid of Daesh (the Islamic State), US presidential hopeful Donald Trump said.
"Wouldn't it be nice if we actually could get along with other countries? Wouldn't it be a positive thing? You know, Russia in all fairness <…> If we could get along with people but get along smart, it would be so good. It would be peace. We can use them to knock out ISIS," Trump said at a rally in Lowell, Massachusetts on Monday.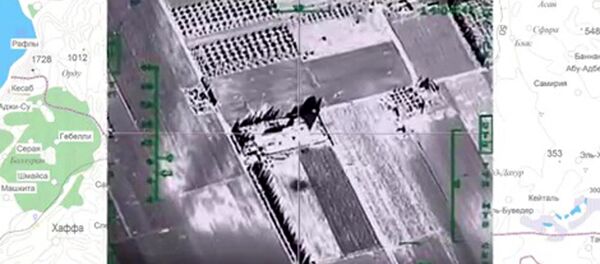 25 December 2015, 10:40 GMT
The US-led international coalition of more than 60 nations has been carrying out airstrikes against Daesh in Iraq since August 2014 and in Syria since September 2014, but without the approval of the Syrian government or the UN Security Council.
Moscow has been carrying out a separate campaign against the terrorist group, which is outlawed in Russia and a number of other countries, since September 30 at the request of the Syrian President Bashar Assad.