MONTEVIDEO (Sputnik) — Venezuelan President Nicolas Maduro said that the country would announce a set of extraordinary economic measures later on Tuesday.
"In the coming hours we will activate a contingency plan for the adoption and revision [of measures] in the field of economy, [the measures] on the construction of a productive economy in the national, regional and local scale," Maduro was quoted by the Venezuelan AVN news agency.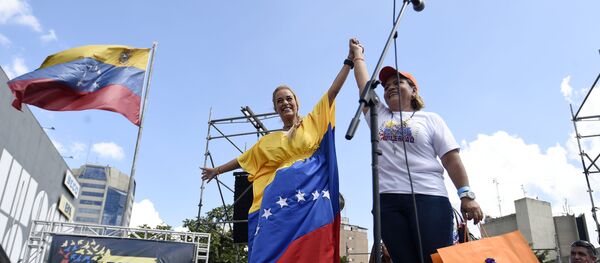 22 December 2015, 02:03 GMT
No other information on the plan was made public.
The president also spoke about the upcoming changes in the government's economic bloc, but did not specify the issue.
The Democratic Unity Roundtable (MUD) opposition party for the first time in 17 years gained a parliamentary majority in elections held on December 6, 2015.
On Tuesday, Venezuela's new opposition-controlled parliament formally started its legislative functioning.