WASHINGTON (Sputnik) – "It's easier to work with [the US Navy]" because the ships are unable "to make port calls at our usual ports," said French Navy Lt. Guillaume Florczyka, who oversaw the resupply, according to the release.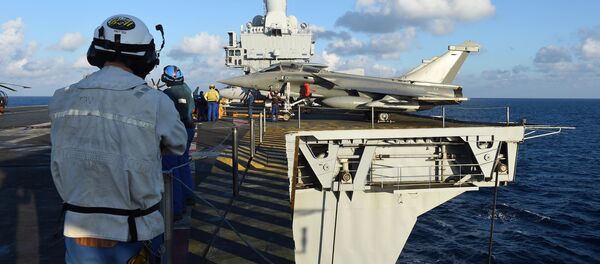 24 November 2015, 13:17 GMT
The deployment of the Charles De Gaulle in early November took on added significance as it came a week after the massacre of 130 people in Paris by terrorists affiliated with Daesh, which is outlawed in Russia.
The port call this week included three other French ships, the air defense destroyer Chevalier Paul, anti-submarine frigate La Motte-Picquet and command and supply ship Marne.
This visit came less than two weeks after the US Defense Secretary Ashton Carter visited the Charles De Gaulle at sea.