TOKYO (Sputnik) – On Wednesday, Pyongyang announced through state-run media that it had successfully tested a nuclear fusion bomb.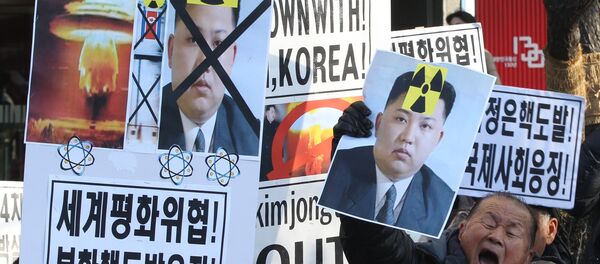 7 January 2016, 21:25 GMT
South Korea restarted its propaganda broadcasts at 12:00 local time (03:00 GMT) on Friday, South Korea's Yonhap News Agency said.
Seoul also raised the alert level around the propaganda broadcast locations to the highest level.
North and South Korea are technically in a state of war, as no formal peace treaty was ever signed following the 1950-1953 Korean War.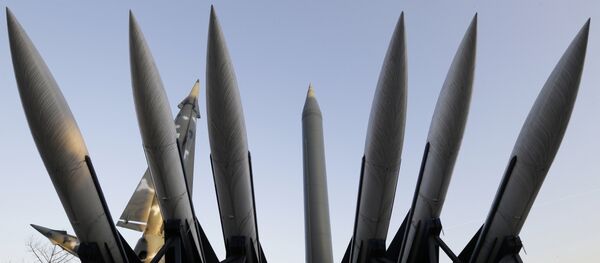 7 January 2016, 22:54 GMT
South Korea stopped its loudspeaker broadcasting of anti-Pyongyang propaganda in the demilitarized zone in August, following an agreement with the North to defuse tensions on the peninsula.
On Thursday, Seoul said that North Korea's nuclear test is a violation of the August accord and announced plans of resuming its propaganda on Friday afternoon.
North Korea withdrew from the Nuclear Non-Proliferation Treaty (NPT) in 2003 and conducted nuclear tests in 2006, 2009 and 2013.
BREAKING: South Korea has resumed its loud propaganda broadcasts into North Korea in response to nuclear test.

— The Int'l Spectator (@intlspectator) January 8, 2016