There are many ways US defense contractors exert their influence over Washington's military policy; unsurprisingly, US arms industry lobbyists have grasped the opportunity to use North Korea's purported hydrogen bomb test to their advantage, liberal American journalist Lee Fang underscores.
"Sen. Tom Cotton, R-Ark., released a statement calling for the country to 'reinvest in missile defense and our military presence in the Pacific.' Rep. Mike Rogers, R-Ala., called for Obama to 'dramatically enhance trilateral missile defense' and declared that Obama should deploy a Lockheed Martin missile defense system in South Korea. Raytheon and Lockheed Martin are among his top donors," Lee Fang narrates in his recent piece for The Intercept.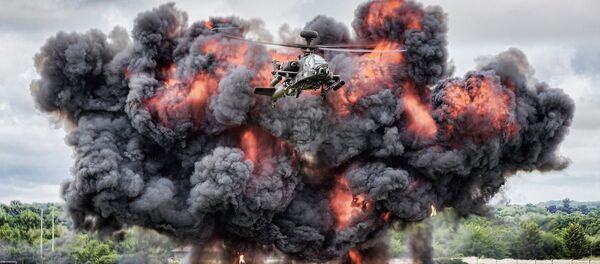 7 January 2016, 03:21 GMT
The journalist focuses attention on the fact that since the early 1990s both US Republicans and Democrats have cited the threat of North Korea to increase military spending on a number of missile defense projects that later turned out to be glaring examples of government money waste.
According to Fang, the defense contractors involved in these programs, in particular, Lockheed Martin, Boeing, and Raytheon, "have manipulated the politics around these programs by funding politicians, pundits, think tanks, and lobbyists behind the never-ending spiral of taxpayer spending."
The journalist stressed that more than $50 billion has been wasted on ineffective missile defense programs, as a result of efforts which often began with banging the drums over the threat posed to the US by states such as North Korea.
To illustrate his statement Fang refers to the Ground-based Midcourse Defense (GMD) system project managed by Raytheon and Boeing. The $40 billion system was supposed to counter missile threats from Pyongyang. Alas, a series of tests indicated that the GMD intercept systems failed consistently, the journalist emphasized, citing independent investigators from Los Angeles Times.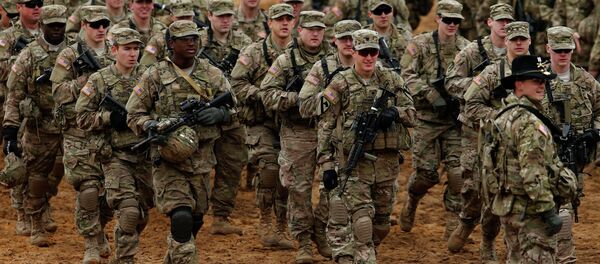 6 January 2016, 18:30 GMT
Another investigation found an array of failed missile defense systems including a project aimed at destroying enemy missiles with infrared chemical lasers. Although the system fell short of the Pentagon's expectations and the project was eventually killed, Boeing, Northrop Grumman, and Lockheed Martin received around $5.3 billion for the program.
One more startling example of government waste was the Sea-Based X-Band Radar project. Fang narrates that a floating radar was designed to detect enemy missile launches. Predictably, the project's major proponents cited the threat of North Korea in the first place. However, tests revealed that the radar had a limited field of vision and was highly vulnerable to corrosion at sea, the journalist elaborates.
"The project, managed by Boeing Raytheon, cost $2.2 billion. The 'huge golf-ball-like radar craft' sat idle for months in Pearl Harbor as military planners figured out what to do with the enormous flop," Fang points out.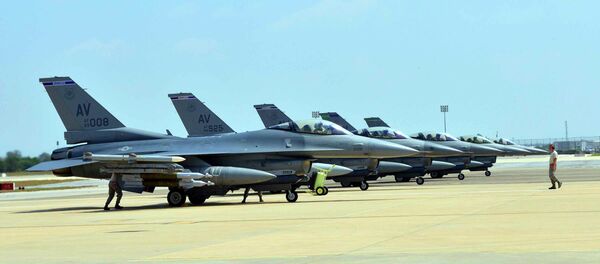 5 January 2016, 16:52 GMT
It is no secret that "the biggest boosters" of these projects are funded by the contractors, which profit from the "missile defense boondoggles" no matter how ineffective they are.
For instance, the two think tanks which are routinely beating the drums over North Korea's permanent threat are the Heritage Foundation and the American Enterprise Institute. Needless to say, both are funded by America's major military contractors specializing in missile defense programs.
Indeed, "there are many ways contractors wield influence over the defense policy process," the journalist stressed.