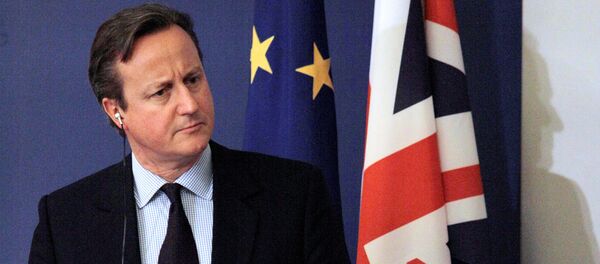 7 January 2016, 04:50 GMT
It would be the first time UK fighter jets have deployed to Japan since the end of the Cold War.
Alarmed by China's naval buildup in the South China Sea and North Korea's claims of having tested a hydrogen bomb, Japan is ramping up its defense outlays and looking for ways to sidestep the provisions of its pacifistic post-WW2 constitution.
During a visit to Tokyo on Friday British Defense Secretary Michael Fallon told the Telegraph newspaper that the planned deployment of UK military aircraft in the region was meant to "significantly deepen defense cooperation between our two nations," rather than a response to Chinese and North Korean activity.
He also indicated that freedom of overflight and navigation in the South China Sea remained a major priority and warned against attempts to hamper air and sea travel in the area.
The East China and South China Seas have both become increasingly militarized in in the past few years  amid longstanding territorial disputes between China and Japan, the Philippines and Vietnam over the Senkaku islands.
Last year Britain positioned  its Skynet satellite over the region to ensure secure communications capacity for London's regional allies.
In July, Britain announced military exercises around Malaysia along with efforts to strengthen its commercial interests in the region it had largely withdrawn from since the end of colonial rule in the 1950s.