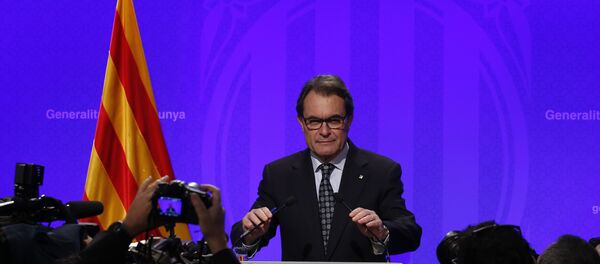 5 January 2016, 14:58 GMT
MADRID (Sputnik) — One of the main supporters of the Catalonia's independence from Spain Artur Mas, who has led the autonomous community since 2010, refused Saturday to run for the head of the Catalan government in order to avoid early elections.
"My first decision is to step aside and not stand as a candidate [for Catalan prime minister]," Mas said at a press conference, as broadcast by the 24 Horas channel.
Earlier in the day, Spanish political forces in favor of Catalonia's independence agreed to form a government without Mas as a leader, according to the Junts pel Si (Together for Yes) coalition's Twitter account.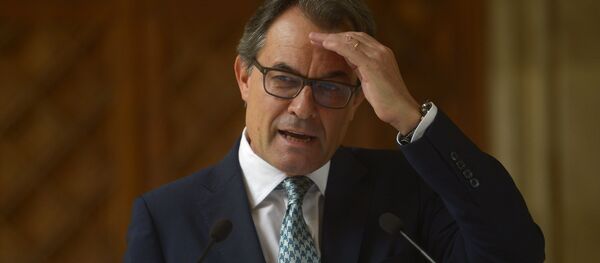 3 January 2016, 19:04 GMT
"New elections would not be the best scenario. If it was inevitable, we would have done it. But it would not be a desirable scenario," Mas added.
Mas' Junts pel Si clinched 62 seats out of 135 in the Catalan Parliament in last September's elections but it needs support of Popular Unity Candidacy (CUP), which gained 10 seats, to form the government.
Catalonia has long sought independence from Spain, but the Spanish government has repeatedly and declined Catalonia's right to independence, saying it would violate the country's constitution.