8 January 2016, 00:49 GMT
The monster Saudi state energy company Saudi Arabian Oil Co. – better known as Aramco, with its 261 billion barrels in reserves and 60,000 staff, has confirmed rumors that it is considering offering investors an initial public offering (IPO) on a small percentage of the company (around 5%), as part of a broader package of economic reforms.
The company's valuation, according to officials speaking to The Economist, which broke the story, could be in the "trillions of dollars," with Bloomberg suggesting that Aramco, by far the largest energy company in the world, may be worth up to $2.5 trillion –which would make it the most valuable quoted company in the world. Even a small IPO of 5%, at a valuation of $1.5 trillion, Business Insider pointed out, "is still $75 billion."
Deputy Crown Prince Mohammed bin Salman has indicated that an IPO float could be made immediately following a review of the business, scheduled to be completed within the next several months.
However, not everyone is so blinded by the company's monster valuation potential to the point of ignoring some potentially important pitfalls. In their analysis of the possible IPO offer, Britain's The Guardian suggested, citing financial analysts, "that the Saudis could underestimate Western concerns about Aramco's traditional secrecy and the impact of falling oil prices."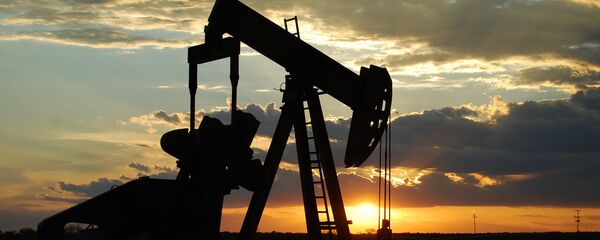 6 January 2016, 15:31 GMT
Fadel Gheit, an oil analyst at the New York-based Oppenheimer & Co. retail brokerage firm, told the newspaper that despite the enormous possibilities for Aramco's IPO, it could be difficult for Saudi Arabia to reach a significant floatation given the company's traditional low levels of transparency. 
"And he pointed out," The Guardian noted, "that Prince Mohammed had raised another issue at Aramco that could concern any potential buyers: corruption."
"If Western investors are to be interested in Aramco they are going to want all sorts of details and reassurances about the way the company will run, its growth prospects and dividend policies. Will the Saudi government be willing to provide these and relinquish control?" Gheit pondered.
Moreover, the financial analyst recalled, "the company may have huge oil reserves but look at what happened when Petrobras (the Brazilian state oil group) was privatized. There was a total lack of understanding of free markets and the stock dived in value."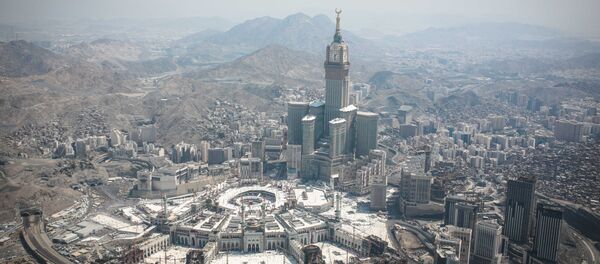 30 October 2015, 21:22 GMT
For his part, Investor's Business Daily contributor Bill Peters
noted
that with the "shares of global oil majors like Exxon Mobil, Chevron, Royal Dutch Shell, Total and BP" getting thrashed "since crude prices sank in 2014," the question which should be on investors' minds is "Would Aramco shares be any better?"
Echoing Gheit, Peters noted that given that "Saudi Aramco provides little information on finances or other measures of performance…any IP would come amid major strains for Saudi Arabia and the oil market overall."
Meanwhile, Oil Change International, an advocacy group for clean energy which has no love for big oil, nonetheless also suggests that Aramco's partial privatization, driven by Prince Mohammed's "reforming zeal," would be a mistake.
"It's not a smart economic move to sell off an asset when its value is at the bottom of the cycle. When governments are made desperate by low oil prices, they often make that mistake, giving foreign investors a bargain that well outlasts the commodity downturn." Given the existence of Saudi Arabia's sovereign wealth fund, it makes even less sense.
According to OCI, not only would the involvement of multinational investors not serve "as a guarantee against corruption (it is often in fact the opposite)," but "partial privatization of Aramco would require publishing financial and reserves data that is currently secret."
Moreover, "Saudi Arabia is a signatory to the International Convention on Settlement of Investment Disputes (ICSID), which allows investors to challenge governments in secret tribunals, with any compensation awards enforceable by seizing the state's assets in any of nearly 160 countries. While Saudi Arabia is still a long way off addressing the role of its oil reserves in climate change, the threat of investor compensation claims would have a chilling effect if and when action is taken."