MOSCOW (Sputnik) — On New Year's Eve, dozens of women in Cologne were robbed, threatened and sexually assaulted by small groups of aggressive men mostly of Arab and North African origin.
"No one can tell me that it hasn't been agreed or prepared. We urgently need to find out how such heinous crimes happen," Maas told Bild am Sonntag newspaper.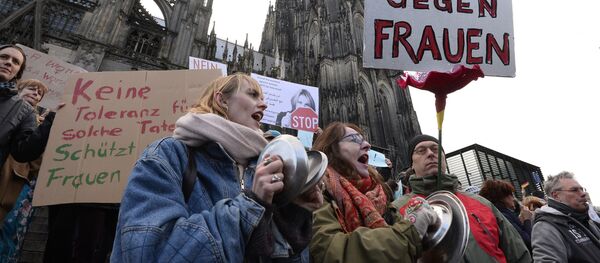 9 January 2016, 21:08 GMT
Over 170 women have filed criminal complaints over the New Year's Eve events in Cologne so far, including 113 for sexual assault. Investigators have identified a total of 32 suspects, with most of them being migrants or asylum seekers.
Several similar New Year's Eve incidents mostly related to sexual harassment were reported in Frankfurt, Dusseldorf and Berlin.