VIENNA (Sputnik) — Executive Secretary of the Comprehensive Nuclear-Test-Ban Treaty Organization (CTBTO) Lassina Zerbo expressed on Sunday doubt in the authenticity of North Korea's recent hydrogen bomb test.
"North Korea: the explosion was not sufficiently powerful to call it a hydrogen bomb, but the hypothesis that the fission was doped by hydrogen isotopes is plausible," Zerbo wrote in his official Twitter account.
​North Korean Supreme Leader Kim Jong-Un said Sunday that Pyongyang 's alleged hydrogen bomb test was an act of self-defense carried out in a defining year for the North Korean ideology's revolutionary cause.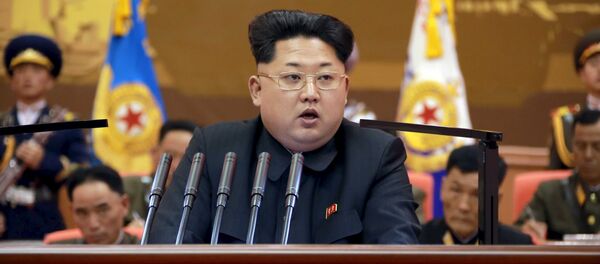 10 January 2016, 08:16 GMT
On Wednesday, Zerbo confirmed that CTBTO monitoring stations picked up an "unusual seismic event" in the DPRK's nuclear test site area. CTBTO experts are currently conducting tests to establish the nature of the recent explosion.
North Korea declared itself a nuclear power in 2005 and conducted nuclear tests in 2006, 2009 and 2013, having earlier withdrawn from the Nuclear Non-Proliferation Treaty.