Karim Atal is the head of the provincial council in Helmand, where the resurgent Taliban has seized large areas of land since the United States handed over control to Afghan forces a year ago.
"At checkpoints where 20 soldiers should be present, there are only eight or 10," Atal told the Associated Press. "It's because some people are getting paid a salary but not doing the job because they are related to someone important, like a local warlord."
In other cases, dead soldiers and police remain listed among active participants, while senior police or army officials pocket the salaries of the deceased, said Attal, who estimates that some 40% of the registered forces do not exist, the AP reported.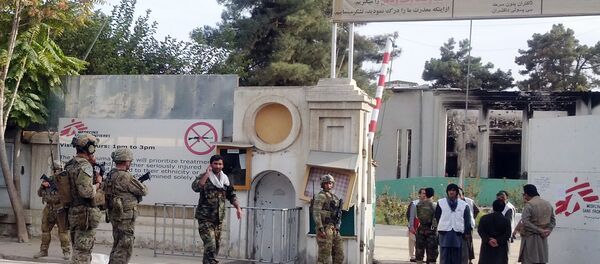 11 January 2016, 18:11 GMT
Helmand's former deputy police chief, Pacha Gul Bakhtiar, said the province has 31,000 police officers on its registers, "but in reality it is nowhere near that."
Afghanistan's government is ignoring the problem, Afghan lawmaker Ghulam Hussain Nasir told the AP.
"When we say we have 100 soldiers on the battlefield, in reality it is just 30 or 40. And this creates the potential for huge catastrophes when the enemy attacks," he said.
Afghanistan's security forces are entirely funded by the international community, at a cost of some $5 billion a year, most of which comes from the United States.