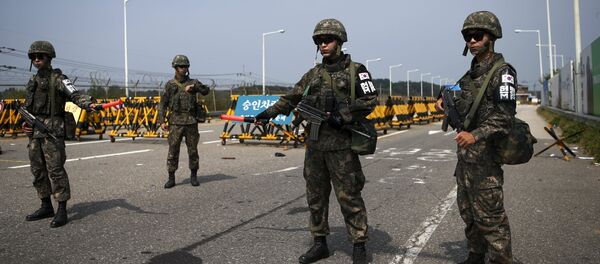 10 January 2016, 23:45 GMT
BEIJING (Sputnik) — Chinese Foreign Ministry spokesman Hong Lei on Monday called on Seoul and Pyongyang to exercise restraint and not to escalate the tensions that have mounted on the Korean Peninsula after North Korea's alleged nuclear test.
On Friday, North Korea began broadcasting propaganda on the border with South Korea in response to Seoul broadcasting anti-Pyongyang messages, despite a mutual 2004 agreement to switch off the propaganda loudspeakers.
"We are closely monitoring the situation on the Korean Peninsula. All parties should make joint efforts in order to avoid further escalation of the situation. We hope that the parties will take careful steps to maintain peace and stability in Northeast Asia," Hong told reporters.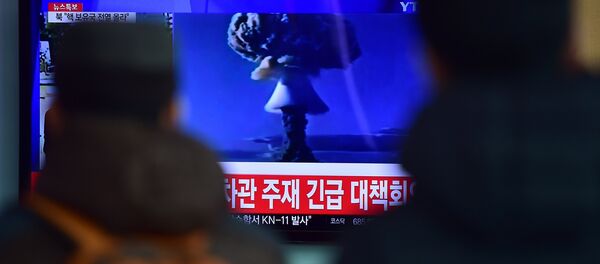 10 January 2016, 13:46 GMT
The spokesman reiterated that China resolutely opposed North Korea's nuclear tests.
On January 6, Pyongyang claimed it had carried out its first hydrogen bomb test, which triggered condemnation from the international community that denounced the test as provocative and undermining stability in the region.
On Sunday, the United States sent a B-52 strategic bomber to South Korea as a retaliatory measure implemented by Seoul against Pyongyang.