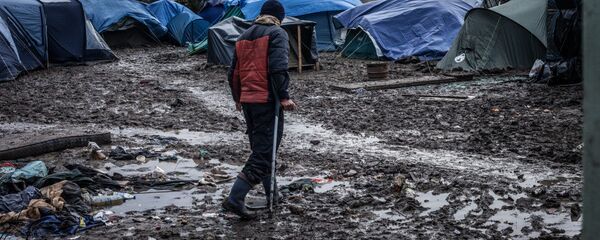 6 January 2016, 13:34 GMT
MOSCOW (Sputnik) – A new 2,500-person refugee camp will be opened in four weeks in the northern French commune of Grande-Synthe, near the Dunkirk ferry port, linking the country with the British coast, local media reported on Monday.
The mayor of Grande-Synthe, Damien Careme, and the medical charity Medecins sans Frontieres (MSF) announced on Monday that the new semi-permanent refugee camp will have showers, improved sanitation and special rooms for medical consultations, the French newspaper Le Monde reported.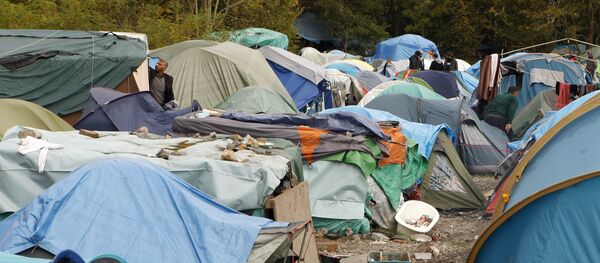 2 January 2016, 13:37 GMT
The newspaper added that earlier in the day another camp was opened in Calais, some 18 miles to the west of Grande-Synthe. The camp is expected to provide 1,500 people with accommodation, according to the newspaper.
Europe is struggling to cope with a massive influx of refugees from conflict-torn countries in the Middle East and North Africa. According to the United Nations, over a million migrants crossed into Europe via the Mediterranean and the Aegean in 2015.