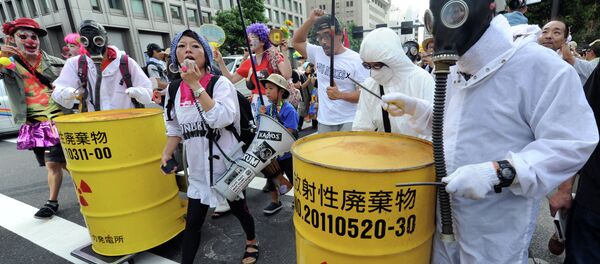 28 December 2015, 11:09 GMT
TOKYO (Sputnik)
–
A group of experts of the International Atomic Energy Agency (IAEA) began on Monday its planned assessment of the Japanese government's efforts to ensure safe use of nuclear power plants.
"This mission will assess the new regulatory framework established in Japan after the Fukushima Daiichi accident," Philippe Jamet, the IAEA delegation's head, told reporters.
According to Jamet, the mission will receive a report from the representatives of Japan's Nuclear Regulation Authority and will "tell [them] frankly what we believe is consistent with IAEA safety standards and what needs to be improved."
The IAEA mission to Japan includes representatives from 24 countries, according to the organization's website. They are expected to visit nuclear facilities to inspect the infrastructure, to meet with representatives of the Japanese nuclear power industry. The mission will end on January 22. Based on the results, the IAEA will produce a report on the country's nuclear safety.
Japan is located in one of the world's most active earthquake zones, with the 2011 high-magnitude earthquake and following tsunami damaging the nuclear Fukushima Daiichi power plant's cooling system. This caused overheating and subsequent meltdown, eventually leading to explosions and an outfall of radioactive matter.
The accident became the world's worst nuclear disaster since the Chernobyl disaster in 1986. In 2013, the IAEA produced a report on strengthening nuclear regulatory effectiveness in light of the Fukushima accident.