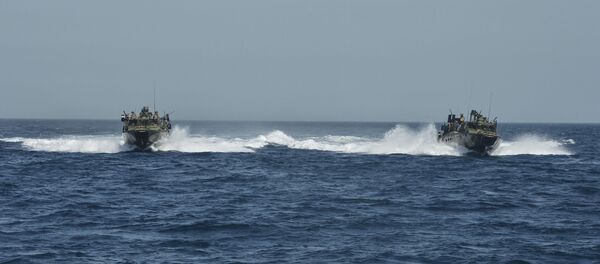 12 January 2016, 22:49 GMT
MOSCOW (Sputnik) – Tehran demanded an apology from Washington for an alleged "violation" of the Iranian territorial waters by US warships, local media reported Wednesday.
Iran has been reported to be holding two US vessels which were en route to Bahrain in custody, holding the sailors on board captive.
According to the Azad News Agency, the Iranian foreign minister spoke to his US counterpart John Kerry and asked for an apology for violating Iran's sovereignty.