MOSCOW (Sputnik) — Earlier on Wednesday, WEF said that North Korea had been invited to participate in the event scheduled to be held on January 20-23 for the first time since 1998.
"We have seen what has happened last week, the nuclear test…Therefore, we could not maintain our invitation to the DPRK," Philipp Roesler said at a news conference.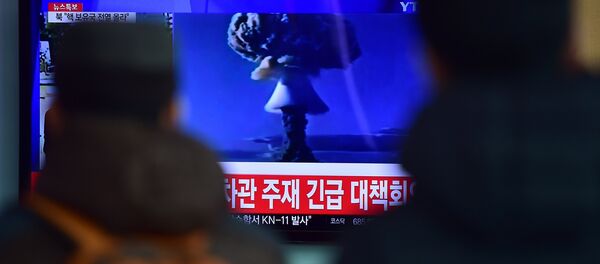 10 January 2016, 13:46 GMT
According to Roesler, the alleged nuclear test left no opportunity for an "international global dialogue in the spirit of the World Economic Forum."
On January 6, Pyongyang claimed it had carried out its first hydrogen bomb test, triggering condemnation from the international community which denounced the test as provocative and undermining stability in the region.