CAIRO (Sputnik) – It had been reported on Tuesday that Iran had seized two US vessels, which were en route to Bahrain, holding the sailors on board captive.
"The entry of the US warships happened due to a technical mistake, the problem is being resolved now. We await the liberation of the US sailors once all the procedures have been completed," the source said.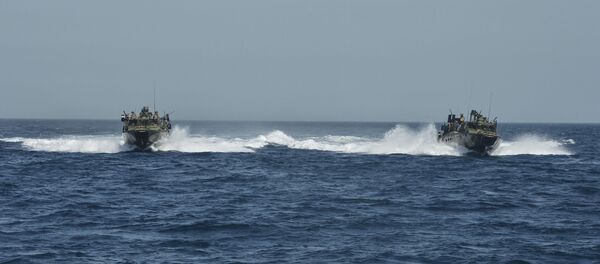 12 January 2016, 22:49 GMT
Later on Tuesday, a US Department of Defense official told Sputnik that Tehran had assured Washington the two US naval vessels would be permitted to continue their trip to Bahrain once they had been released.
Iranian media reported on Wednesday that Iranian Foreign Minister Mohammad Javad Zarif had discussed the issue with his US counterpart John Kerry and demanded an apology for the "violation" of Tehran's sovereignty.