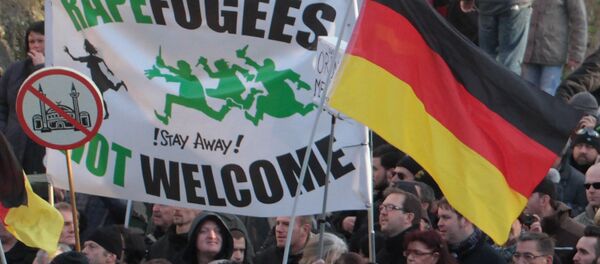 14 January 2016, 11:53 GMT
The data shows that the number of crimes has increased, but not as much as the number of
refugees
as a whole,
Focus
reported citing an exclusive
Bild
article.
Migrants committed 186,235 crimes in the period from January to November 2015, 70,000 more compared to the previous year.
The figures come from a report by the Federal Criminal Police Office and were released by the German newspaper Bild.
According to the document, two thirds of the crimes committed by migrants were physical injuries (23,338 cases), robbery (75,600 cases) and falcification of travel documents (26,436 cases).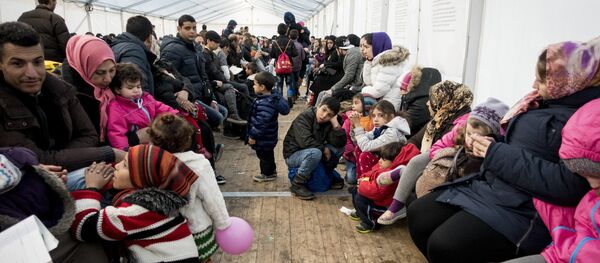 12 January 2016, 11:18 GMT
The share of sexual offenses was on the contrary very low and made up less than one percent of all crimes. The Office registered 1,462 offenses based on sexual identity which also includes child abuse, and 404 cases of rape or
sexual assaults
.
The number of sexual offenses increased in refugee facilities since September 2015. Most crimes were commited  by Serbs, Albanians, Kosovars and Syrians.
The peak of the criminal activities occured on December 31, when numerous women in Cologne and other German cities were robbed, threatened and sexually assaulted by small groups of aggressive men, allegedly of Arab and North African origin.
The German police registered a total of 561 complaints so far. Following the attacks, German authorities announced plans to ease deportation procedures for migrants who have committed crimes.