The Navy spent about $2.1 billion for a fleet of ten Expeditionary Fast Transports, built by Austal Ltd. Five of the all-aluminum catamarans are in operation, while the others are under construction at an Austal shipyard in Alabama.
In a letter sent to Congress in September, Michael Gilmore, the Pentagon's director of operational test and evaluation, said all ten ships require reinforcing structure to bridge the twin hulls because of a design change that the Navy adopted at Austal's recommendation, Bloomberg reported.
"The Navy accepted compromises in the bow structure, presumably to save weight, during the building of these ships," Gilmore wrote. "Multiple ships of the class have suffered damage to the bow structure."
So far, the Navy has spent almost $2.4 million strengthening the bows of the first four vessels, according to Bloomberg.
The speedy ships are designed to transport military cargo and troops, and serve as an intermediate between larger, slower vessels and cargo aircraft. They have been deployed to Africa, the Middle East and Singapore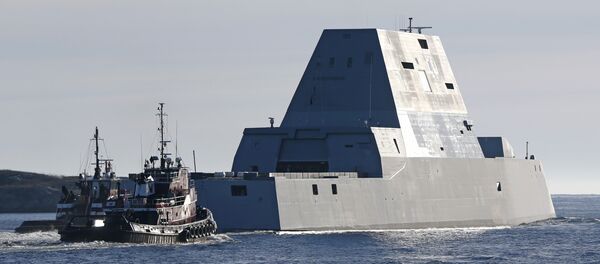 11 January 2016, 21:26 GMT
The repairs have made each ship 1,736 pounds heavier and displaced 250 gallons of fuel. Because the repairs are still in progress, there has been no testing yet to verify if the fixes are sufficient.
Even with reinforced structures, the ships cannot sail on the highest seas or travel at their maximum speed, because "encountering a rogue wave" can "result in sea-slam events that causes structural damage to the bow structure," Gilmore wrote in his report to Congress.
The ships' latest sea tests also revealed faulty generators that failed much more than anticipated.