More than 10,500 members of the Syrian Democratic Forces are fighting today against the Daesh terrorists (ISIL/ISIS) alongside the Syrian armed forces, chief of the Main Operational Directorate of the General Staff of the Russian Armed Forces Sergei Rudskoy said.
"Troops of the Syrian Democratic Forces alongside the Syrian Army have been playing an increasing role in the fight against terrorism. Currently, the total number of these units are 10,500 strong," he said.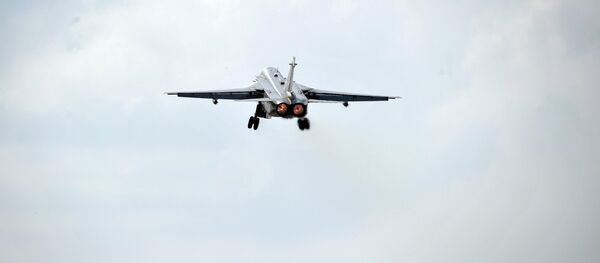 15 January 2016, 09:36 GMT
According to him, over the past few days, opposition groups led by Ayman Al-Ghanim Flyat advanced eight kilometers in the direction of Raqqa, which is considered the "capital" of Daesh terrorists.
One of the "main strongholds" of the Daesh terrorists, a town in the province of Latakia Salma, was liberated with the assistance of the opposition units, the Lt.-Gen. told reporters.
"Three towns, including terrorists' stronghold and the capital of the mountainous Latakia were liberated with the assistance of the opposition unit 'Desert Falcons'," Rudskoy said.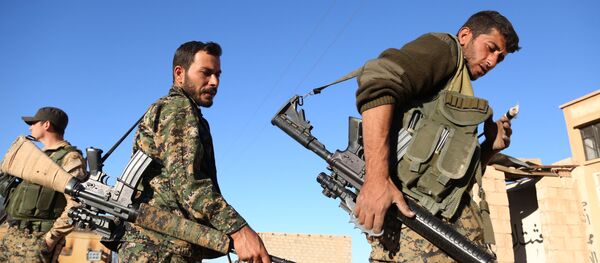 5 January 2016, 11:24 GMT
The Syrian army with the assistance of the opposition forces has regained control over 10 towns in the province of Hama, the chief of the Russian Genera Staff said.
"At least 24 armed militans who fought alongside terrorists surrendered to the Syrian government forces near the town of Jarjisa [Hama province]," Rudskoy said.
The Syrian government forces backed by opposition units have also reclaimed control over 7 towns near Kweiris military airflied.
Moreover, the Syrian opposition provided the Russian Armed Forces with information about every fifth terrorist target, Rudskoy noted.
"Over the past five months we have established cooperation with the troops of the patriotic opposition. They provide the command of the Russian aviation group with information about terrorist targets in combat zones. After checking the information, the Russian Air Forces conduct airstrikes. Today, the opposition provides us with information about every fifth target," Rudskoy said.
The Russian operation in Syria forced terrorists to operate under less than ideal conditions, such as fuel, ammunition and food shortages, the statement said.