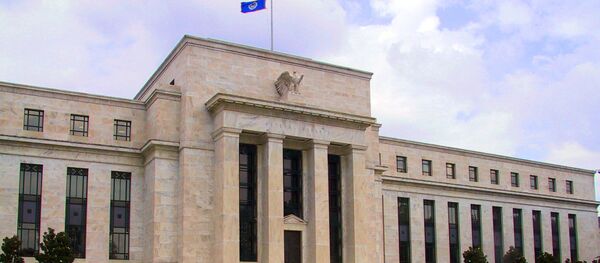 29 December 2015, 16:18 GMT
Kristian Rouz — This outgoing week's mixed bag of macroeconomic US data indicated a lingering slowdown in the real economy, with the overall picture marred by Wall Street persistently in the red. Cheaper oil impaired the US inflation outlook, along with having darkened retail sales performance in December.
Industrial production for December underperformed as well due to weakness in the mining and oil sectors, while private sector inventories dropped their four years' biggest in November.
One of the brighter spots was US consumer confidence peaking at its seven-year highest in January, suggesting a potential relief in Q1 2016, nevertheless, economic performance in the fourth quarter of 2015 is likely to be subject to downgrade.
Amid the still underperforming inflation, a dramatic stock market slide and insufficient international growth hitting the US corporate sector, the overall US economy might be slowing, suggesting the Federal Reserve would opt not to hike interest rates further in March.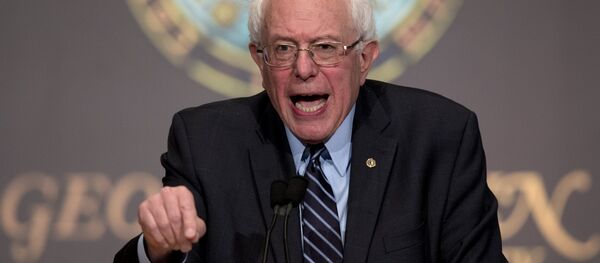 17 December 2015, 00:22 GMT
The Fed's December hike from 0-0.25% to 0.25-0.5% coincided with real economy taking hits from several directions at once, stirring a fair amount of pessimism in the outlook on monetary tightening.
According to data by the US Department of Commerce, retail sales retreated 0.1% in December compared to 0.4% the previous month, mainly due to warmer winter conditions limiting purchases of fuel and clothing. All throughout 2015 the US retail sector added 2.1%, its weakest since 2009 compared to the 2014 rate of 3.9%.
Is a separate report, the University of Michigan estimated a preliminary consumer confidence for January to be rising to 93.3, its highest since June, compared to December's reading of 92.6. In 2015, the measure was 92.9 on the average, its best since 2004. However, gains in consumer confidence were driven mainly by households earning over $75,000 per year.
"Consumer optimism is now dependent on the continuation of an extraordinary low inflation rate," Richard Curtin of the University of Michigan said.
In a separate report from the Commerce Department, private sector stockpiles posted a decline of 0.2% in December, their biggest slide since September 2011.
The slowdown in actual consumer spending coupled with upbeat consumption projections into the new year might indicate the US economy has taken a hit by international economic headwinds, stirring hopes for soon overall improvement. Inflation data, however, hardly support suggestions that a slowdown is only temporary. US inflation is faltering near zero – far below the US Fed's 2% target.
Labor market data, on the other hand, provide a more optimistic view at economic prospects. The US employment growth is sustainable, with the jobless rate at near 5%, which is perceived by the Fed as  a 'full employment' situation, meaning households' disposable incomes are poised to grow throughout 2016, allowing for a more solid performance in consumer sector, driving over 70% of the US GDP.