CAIRO (Sputnik) — Xi is due in Cairo on January 20-22 in the first visit by a high-level Chinese official in over a decade, Egypt's Ambassador in Beijing Magdy Amer told Egypt's MENA news service.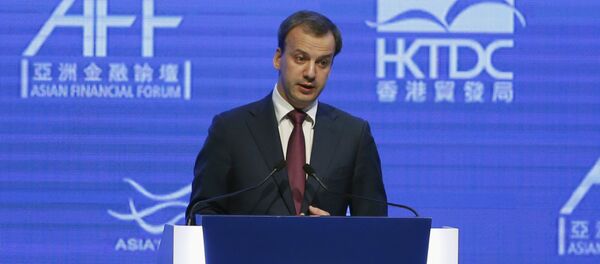 18 January 2016, 16:12 GMT
"It is expected that China will sign with the Central Bank of Egypt an agreement on a loan of $1 billion to strengthen its reserves in foreign currency, as well as an agreement to provide $700 million to the National Bank of Egypt Al-Ahly. This line of credit to finance future projects," Amer said.
The Banque Misr will receive a $100 million loan to finance small- and medium-sized business projects, he added.
Egyptian President Abdel Fattah Sisi has visited China twice in his tenure, both times in 2015.
Xi travels to Egypt as part of a wider regional tour this week, which includes stops in Saudi Arabia and Iran.