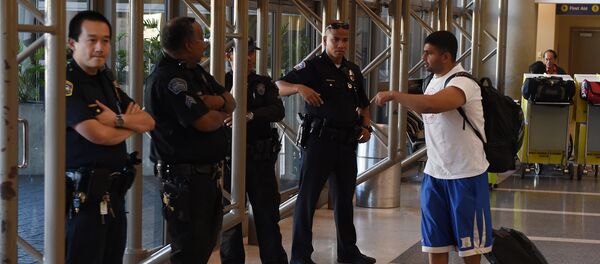 16 December 2015, 14:58 GMT
MOSCOW (Sputnik) — A record 55 percent of US citizens are dissatisfied with the national security from terrorism, the Gallup pollster said on Monday.
Only 43 percent of those polled on January 6-10, 2016, said they were satisfied with the nation's security from terrorism, 16 percent less than last year and 26 percent less than in 2014.
Even in January 2002, following the 9/11 attacks, when the previous satisfaction rate record low was registered, 51 percent said they were satisfied with the security measures.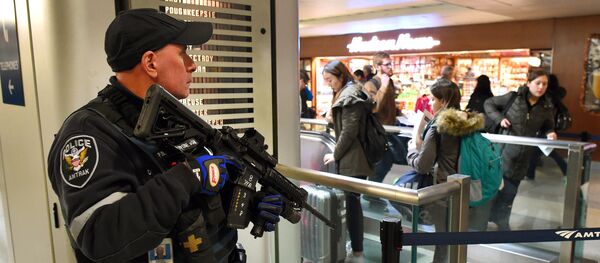 28 December 2015, 15:52 GMT
Gallup added that terrorist attacks in Paris and California's San Bernardino "weakened Americans' trust in the government's ability to protect its citizens and pushed 'terrorism' to the forefront of the nation's most important problems."
On December 2, 2015, a radical Islamic couple shot and killed 14 people at the Inland Regional Center in San Bernardino, and injured 20 others. US-born Syed Rizwan Farook and his Pakistani wife Tashfeen Malik carried out the attack.
On November 13, Islamic State (IS, or Daesh in Arabic) extremists, outlawed in many countries, including France, Russia and the United states, attacked several venues across the French capital Paris, killing 130 people.