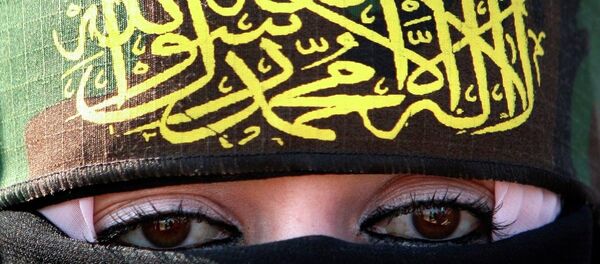 9 October 2015, 22:14 GMT
MOSCOW (Sputnik) – About 3,500 individuals, predominantly women and children, are held as slaves in Iraq by Islamic State (IS, ISIS or ISIL) militants, a joint report by the UN Assistance Mission for Iraq (UNAMI) and the Office of the High Commissioner for Human Rights (OHCHR) said Tuesday.
"UNAMI/OHCHR continues to believe that the number of people currently being held in slavery by ISIL numbers approximately 3,500. Those being held are predominantly women and children and come primarily from the Yezidi community, but a number are also from other ethnic and religious minority communities," the report read.
The data obtained by the UN agencies relies mainly on the testimony of the victims, survivors and witnesses of the blatant human rights violations, including the internally displaced persons (IDPs).
"The violence suffered by civilians in Iraq remains staggering. The so-called 'Islamic State of Iraq and the Levant' (ISIL) continues to commit systematic and widespread violence and abuses of international human rights law and humanitarian law. These acts may, in some instances, amount to war crimes, crimes against humanity, and possibly genocide," the research paper emphasized.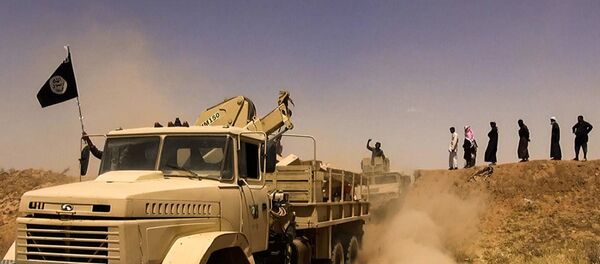 29 December 2015, 05:10 GMT
The report also enlists multiple instances of grim killings by Daesh in public spectacles, including by burning alive, bulldozing, shooting, beheading and throwing people off the top of buildings.
Since 2014, vast territories in Iraq and neighboring Syria have been occupied by Daesh, which has proclaimed a caliphate on the lands under its control. The terrorist group, outlawed in many countries including Russia, has carried out numerous terror attacks and committed many human rights atrocities in both Middle Eastern states.