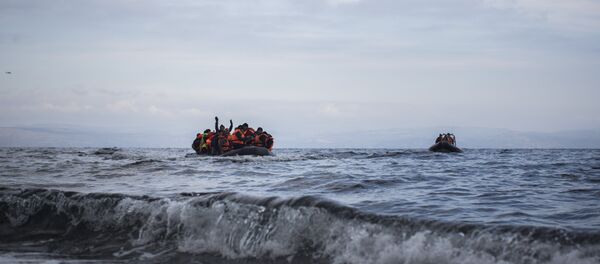 22 December 2015, 13:06 GMT
BERLIN (Sputnik) — Germany and Austria are developing a plan to close the border between Greece and Macedonia to refugees, local media reported on Tuesday.
According to the German tabloid Bild, experts from Vienna, Brussels and Berlin want to close the border and equip it with monitoring system. At the same time, an increased forces of the EU border agency Frontex will sort out refugees in the Balkans into two groups — political and economic.
The media added that the plan, expected to be implemented in mid-March, stipulates creations of a "megacamp" in Greece, a full-fledged European refugee distribution and deportation center which would require allocation to the country of the European financial assistance in the amount of about 320 billion euros.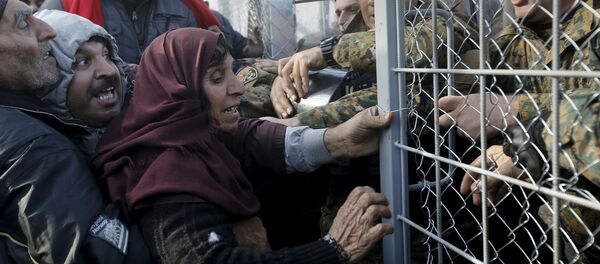 17 December 2015, 17:43 GMT
Those refugees, who arrived in Greece from Morocco, Algeria, Pakistan and Bangladesh, will be sorted out in the camp and immediately deported.
Europe is struggling to find a solution to a massive refugee crisis, with hundreds of thousands of refugees fleeing conflict-torn countries in the Middle East and North Africa. The EU border agency Frontex detected over 1.55 million illegal border crossings in 2015.