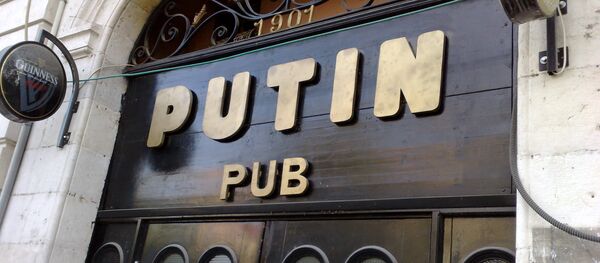 10 January 2016, 08:09 GMT
Why is it so tempting for the Western journalists to analyze the huge media success of the Russian leader?
Austrian reporter Burkhard Bischof, who writes for Vienna-based Die Presse daily, takes the approach of seeking explanations from other authors.
In a follow up to the recent nomination of Vladimir Putin as a "Man of the Year" by German political magazine Cicero, the author turns to Gregor Schoellgen, historian and biographer of Gerhard Schroeder, who wrote a cover story about the Russian leader for the magazine's January edition.
Having analyzed the main strands of Russia's foreign policy, bearing in mind all the failed promises the US gave to Russia after the collapse of the USSR, and the current goals that Russia pursues in both Syria and in the international arena, Gregor Schoellgen arrives at the conclusion:
"Vladimir Putin is not a gambler, but rather a very thorough poker player, who "provokes and controls, without losing his self-control."
Schoellgen states that President Putin often disorients his western partners and is always one step ahead, transforming western weakness into Russia's strength.
"Putin wants to prevent his country, considerably weakened by various internal conflicts and problems as well as by enormous external losses, becoming even more vulnerable than it already is in the perception of many Russians."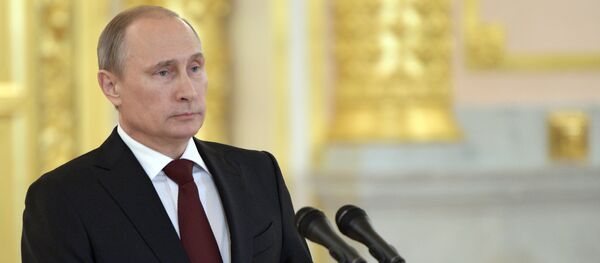 20 December 2015, 15:45 GMT
Bischof also refers to another article in the same magazine which reminds readers of the Russian President's speech at the Munich Security Conference in 2007.
In this speech he said that Western countries decided to ignore Russia's interests, however emphasizing the role and place of his country on the international arena, given the existing threats, and stressing the unacceptability of the unipolar order in the politics.
According to the article, Putin should be listened to by Western leaders "more than ever before," because Russia is currently playing a key role on the global political stage.