Remote-controlled drones, once a hobbyist rarity, have become commonplace. In October, the US government estimated that over 1 million UAVs of all shapes and sizes were expected to be sold during the Christmas holiday season.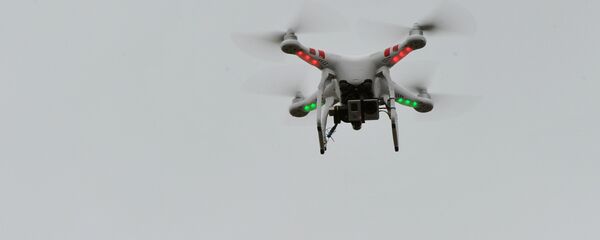 5 January 2016, 11:06 GMT
Despite their ubiquity, the US Federal Aviation Administration has failed to develop coherent regulations for when and where these drones can be flown, and given a number of high-profile incidents from 2014 – including the crash-landing of a small UAV on the White House lawn – security officials are naturally worried about the risks posed by such maneuverable and untrackable aircraft.
To alleviate those concerns, aerospace company Selex has developed a defense system known as Falcon Shield. Combining radar, cameras, and microphones, the system can detect, identify, track, and shoot down small drones.
"Falcon Shield makes use of Selex ES's high-performance, passive electro-optical and electronic surveillance sensors, combined with scenario specific radar," the company website reads.
"These provide a fully integrated threat detection, identification and tracking capability which enables Falcon Shield to operate in environments that range from wide area through to high-clutter, 'urban canyons.'"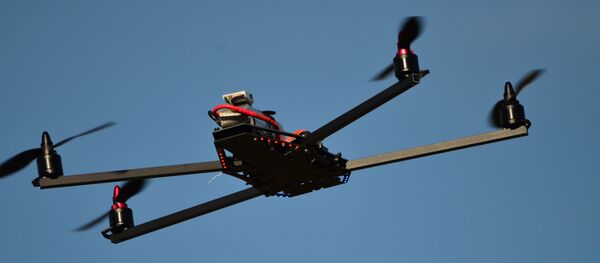 31 December 2015, 15:09 GMT
Designed to be installed in potentially vulnerable areas like football stadiums and nuclear power plants, Falcon Shield also contains a remote override feature that could prove crucial in heavily populated urban areas.
Once detected, Falcon Shield could gain control of an errant drone and land it safely. The system could also trace the original radio signals to the UAV's operator.
"Incorporated within the Falcon Shield system is Selex ES's unique electronic attack capability that provides users with the ability to disrupt or take control of the threat," the website reads.
"Because Falcon Shield is inherently flexible, this electronic attack capability can be complemented by the integration of additional, optional kinetic effectors."
Selex will demonstrate its product during a joint US-British exercise to be held in the United Kingdom in April.