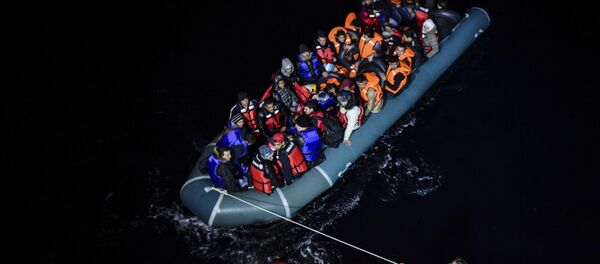 12 January 2016, 12:53 GMT
In the past few months, more asylum seekers have voluntarily left the Netherlands, in what can be seen as a show of disappointment with the country's system on granting a refugee status,
the Dutch newspaper De Volkskrant
reported.
According to the newspaper, about 3,000 asylum seekers decided to leave the Netherlands in 2015.  The newspaper said that the main reason for disappointment was spending plenty of time for obtaining a refugee status and the possibility of a family reunification.
The De Volkskrant recalled that a year ago, it took the Dutch immigration authorities between four and six weeks to start dealing with an asylum application, while currently, a waiting period amounts to six months.
The Dutch government warned in turn that the procedure for family reunification will be more complex and that the process may take about a year after the registration of a refugee status is completed. The government attributed the delays to the Immigration and Naturalization Service's inability to cope with the influx of asylum seekers.
Did you know the Netherlands provided shelter to 83.801 #refugees in Dutch refugee centers in 2001? In comparison to the current 47.764.

— Mechteld Schiphorst (@BeckyAluoch) 10 января 2016
On January 18, it was reported that the Dutch riot police dispersed more than 1,000 demonstrators protesting the construction of a refugee facility in the city of Heesch.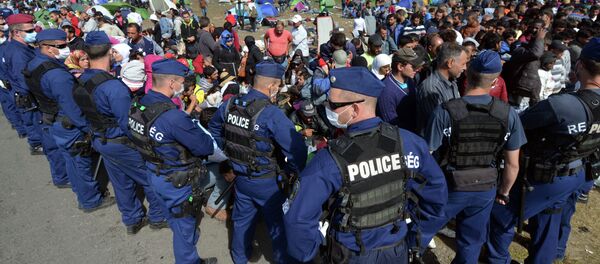 17 December 2015, 11:30 GMT
In October 2015, Dutch Immigration Minister Klaas Dijkhoff warned refugees of the possible "austere reception" they are likely to get when arriving in his country. The official explained that it was impossible to tell on short notice where an asylum seeker would be granted a residence permit, and that family members could not be brought over unless the person succeeded in obtaining such a permit.
For his part, Dutch Finance Minister Jeroen Dijsselbloem said at the time that the Netherlands could spend 1.1 billion dollars in 2015 accepting asylum seekers, over three times as much as the government had predicted.