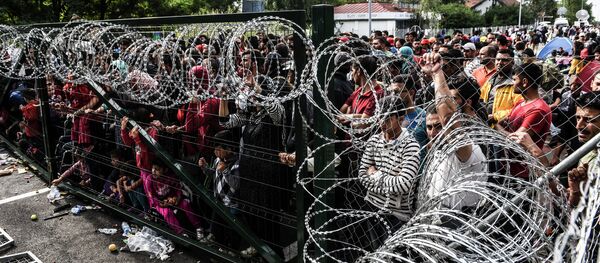 15 January 2016, 14:00 GMT
BELGRADE (Sputnik) — Migrants, not seeking asylum in Austria or Germany, will be banned from going through Serbia, starting from Wednesday, Serbian Labor Minister Aleksandar Vulin said.
"All other refugees, going to other states and planning to seek asylum elsewhere [except Austria and Germany], will not be able to pass through Croatia, Slovenia, Austria and thereby Germany. Proceeding from this, the Serbian government has decided to take similar measures, and we have informed the Macedonian government about it," the Tanjug state news agency quoted Vulin as saying.
According to Vulin, the documents refugees fill in on the Serbian border will contain a question about the country, where refugees plan to seek asylum.
Earlier in January, Austria announced that migrants who do not intend to apply for asylum in Germany would not be able to enter the country.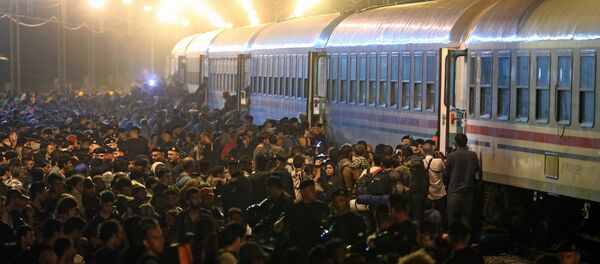 16 December 2015, 20:31 GMT
Serbian Foreign Minister Ivica Dacic said on Tuesday that Belgrade would apply appropriate measures if its neighboring countries made unilateral moves to curb migration.
Europe is facing a major refugee crisis, as hundreds of thousands of asylum seekers from conflict-torn countries in North Africa, the Middle East, Central and South Asia attempt to escape poverty and violence in their home countries.
The EU border agency Frontex detected 1.55 million illegal border crossings during the course of 2015.