MOSCOW (Sputnik) — A spokesman for Tehreek-e-Taliban Pakistan denied the group's involvement in the attack on Bacha Khan University in the northern town of Charsadda, media reports suggested Wednesday.
According to the BBC, Mohammad Khurasani branded the attack "un-Islamic," thus dismissing previous local media reports that assigned responsibility for the attack to the Pakistani wing of the Taliban Islamic movement.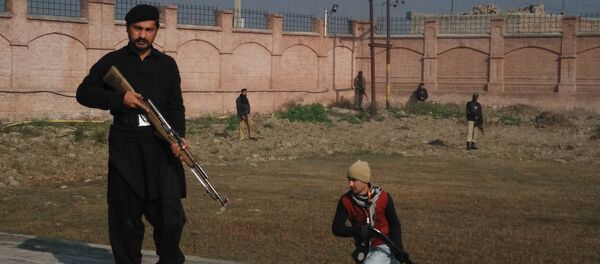 20 January 2016, 06:15 GMT
A group of six gunmen entered the university earlier in the day. Four militants were killed, according to Khyber Pakhtunkhwa Information Minister Shaukat Yousafzai. The university premises have reportedly been cleared and students have been evacuated.
At least 25 people, including four security guards and a policeman, were killed in the attack, while at least 50 were reportedly injured, some of whom are in critical condition.
Some 3,000 students and 600 guests of a poetic competition were in the building at the time of the attack.