WASHINGTON (Sputnik) — Almost a hundred Islamic State higher-ranking operatives have been killed by US-led coalition airstrikes since May, Operation Inherent Resolve spokesman Colonel Steve Warren told reporters on Wednesday.
"Since the beginning of May, coalition strikes have killed approximately 95 senior and mid-level ISIL [Islamic State] leaders," Warren stated in a briefing.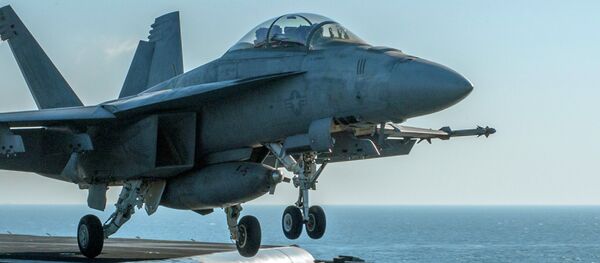 20 January 2016, 17:49 GMT
On January 6, the US Department of Defense said between 20,000 and 30,000 members of the Islamic State operate in Iraq and Syria.
Since 2014, the Islamic State, which is also known as Daesh and has been outlawed by many countries, including by Russia, has seized vast areas in Iraq and Syria and declared a caliphate under the rule of Sharia law there.
Col.Steve Warren also stated that the US-led coalition against the Islamic State (ISIL or Daesh) carried out nine airstrikes in Iraq and Syria, which destroyed  terrorists' cash stockpile equivalent to tens of millions in US dollars.
We don't have an exact dollar figure for how much [IS] cash has been destroyed, we believe it is in the tens of millions," Warren stated in a press briefing.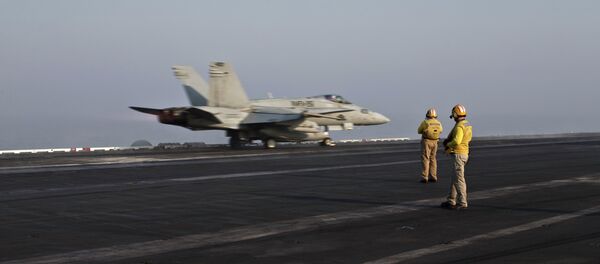 20 January 2016, 14:26 GMT
Asked how many airstrikes hit Daesh cash storage facilities, Warren said, "Total of nine."
On Tuesday, media reported that the Daesh government had to cut fighters' salaries by half due to wartime pressure and recent loses to the US-led coalition.
On January 6, the Pentagon said the Daesh profits from the illegal oil trade have dropped by 30 percent as a result of the coalition airstrike campaign dubbed Tidal Wave II.
"We believe that continuing this pressure on both, the oil [infrastructure], on their actual money itself, is going to overtime eat away their ability to continue their operations," Warren said.
Islamic State, which is outlawed in many countries including Russia, controls large areas in oil-rich Syria, Iraq and Libya. The terrorists have been relying heavily on revenues from black-market sales of drugs, smuggled crude oil and human trafficking.