The interface would serve as a translator, converting the electrochemical language of brain neurons to the binary code of information technology's ones and zeros.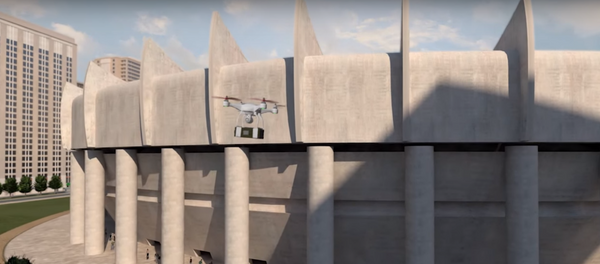 20 January 2016, 23:10 GMT
"Today's best brain-computer interface systems are like two supercomputers trying to talk to each other using an old 300-baud modem," Phillip Alvelda, manager for DARPA's Neural Engineering System Design, said in a release on Wednesday.
"Imagine what will become possible when we upgrade our tools to really open the channel between the human brain and modern electronics."
DARPA said the program has the potential to create tiny devices – about the size of two stacked nickels – that could improve sight or hearing by feeding digital auditory or visual information from powerful sensors directly into the brain.
For that to happen, DARPA said that first there will have to be "breakthroughs across numerous disciplines, including neuroscience, synthetic biology, low-power electronics, photonics, medical device packaging and manufacturing, systems engineering, and clinical testing."