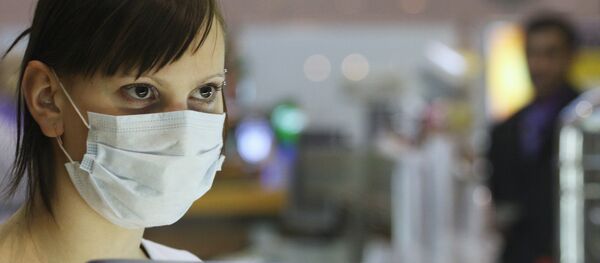 21 January 2016, 09:49 GMT
TBILISI (Sputnik) — A middle-aged woman was the latest reported death case. She died at a hospital in the western Georgian city of Zugdidi, an official for disease prevention told reporters.
Georgia's accident and emergency departments were put on high alert on Wednesday after a surge in influenza and acute viral respiratory infection cases.
The deadliest swine flu pandemic in Georgia was in 2013 when 26 people died of this strain of the swine flu virus, also known as H1N1. It was first reported in Mexico in 2009.