VILNIUS (Sputnik) — The Nord Stream-2 gas pipeline project is a Russian political project, which aims to divide the unity of the European Union, Lithuanian President Dalia Grybauskaite said Friday.
"Planned Nord Stream-2 is a test of EU energy policy. This is a political declaration, one more Russia's attempt to wield influence and to divide Europe," Grybauskaite said, as quoted by the Baltic News Service agency.
The Nord Stream-2 project is a joint venture to build a gas pipeline that would run under the Baltic Sea to provide an additional route for Russian gas deliveries to Germany, bypassing the three Baltic countries and Poland.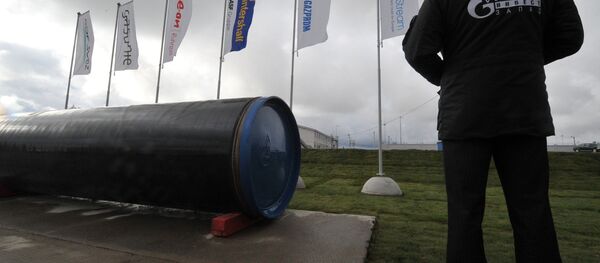 20 January 2016, 14:38 GMT
The project plans to use the original Nord Stream pipeline for 86 percent of the route before branching off. It will have the capacity to carry up to 55 billion cubic meters of Russian gas, to be supplied to European customers.
A number of European countries, including the Baltic states and Poland oppose the project, saying that it could strengthen the European Union's dependence on Russian gas, while Germany supports the construction of the pipeline.