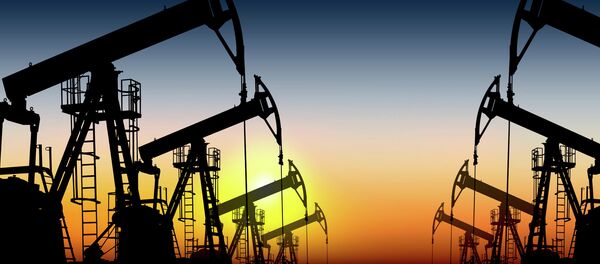 21 January 2016, 21:50 GMT
For many years, the oil market was more or less stable, and manufacturing growth in developing economies drove oil prices to $140 a barrel in the mid-2000s.
Moreover, the entire petroleum industry was determined by the three most quoted crude grades – North America's West Texas Intermediate (WTI), North Sea Brent, and the UAE Dubai Crude. They are different in density as well as sulfur content.
Brent crude is in fact a blend of different oil grades produced at shelf oil fields. It is a light crude oil. Brent contains approximately 0.37 percent of sulfur, though it is not as light as WTI. It is also classified as sweet crude. Brent is best suitable for production of petrol and diesel fuel, and is highly valuable.
Brent became a major price benchmark for the industry thanks to the presence of several reliable suppliers and its popularity among consumers and refiners. Since the 2010s, it has been a barometer for the pricing of 70 percent of other crude grades.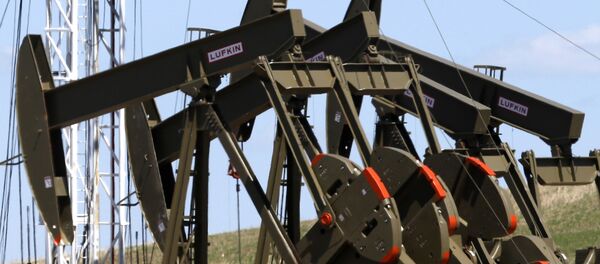 21 January 2016, 02:00 GMT
While Brent determines prices in the Asian and European markets, WTI – in the New World and Dubai crude forms the pricing of Gulf-produced oil products.
Russia's Urals entered the global market in the 1970s and is cheaper than Brent due to its higher density and higher sulfur content (up to three percent). Urals is exported via sea ports as well as the Druzhba pipeline. This limits its market and prevents Urals from turning into a benchmark grade.
Like dollar or gold, oil is one of the most powerful leverages in the global economy. The current drop in oil prices was provoked by several factors, including a significant economic downturn in the world's biggest oil consumers, particularly China, as well the boom of shale oil production in the US.
After Americans adopted hydraulic fracturing (fracking) technologies global oil prices significantly dropped.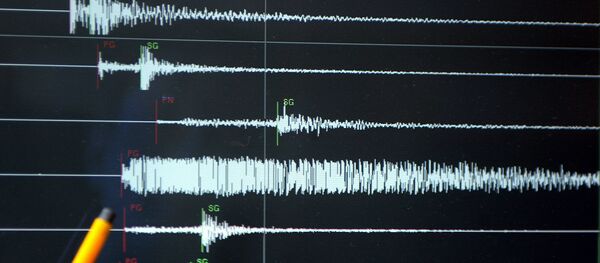 7 January 2016, 14:20 GMT
Shale rock is porous dehydrated clay containing oil. After horizontal drilling the rock is fractured by a pressurized liquid. The process involves injection of fracking fluid, primarily water containing various chemicals, to the wellbore to squeeze oil out of clay pores. Such oil fields are considered not reusable, but there are a lot of them in the US.
Hydraulic fracturing is very controversial in many countries and harshly criticized, especially by environmental activists. It endangers the earth's climate with the potent greenhouse gas methane. Its other potential environmental impacts include risks of ground water contamination, air pollution, and potentially triggering earthquakes. Following a wave of anti-fracking protests, the technology was banned in Germany, France, and Bulgaria as well as in some US states.
"The more oil companies frack, the more contaminated wastewater they produce, and that dangerous waste is polluting our water and putting large parts of our country on shaky ground," the Center For Biological Diversity Climate Media Director Patrick Sullivan told Sputnik.
Despite its high production and environmental costs (minimal shale oil production cost is $30 a barrel), it sparked a boom in the US petroleum industry. Production of light shale crude jumped to 2.3 million barrels daily in 2013, and in early-2014 topped 3.5 million, or 4.3 percent of global oil production. The entire world, primarily largest material exporters, called it a "shale revolution" in the US. At the same time, the US was suspected of making efforts to change the balance of the global oil market. Arab oil producers began increasing output to drop prices and squeeze US shale oil producers from the market.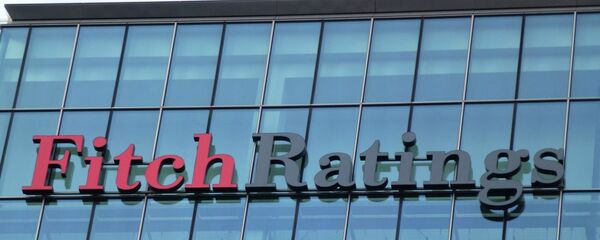 20 January 2016, 16:27 GMT
As a result, now day after day oil is hitting new record lows. Many experts however believe there is a scenario working, not market mechanisms. By dropping oil prices to new record low, the US is trying to hit the Russian economy which has already been damaged by the crisis. At the same time, this situation plays into
Saudi Arabia's hands
. Recently, anti-Iranian sanctions have been lifted, and this would also keep oil prices low. When the US lifted its 40-year embargo on crude exports, it was also a very politically biased decision.
Oil prices would go up, experts say, since oil is still one of the main energy resources. But no one can predict when "oil wars" will come to an end. What is more, the Chinese economy may not start recovering in the near future.