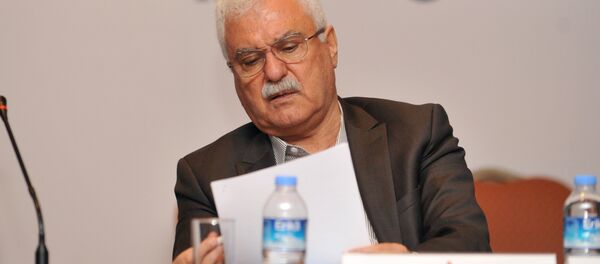 22 January 2016, 11:37 GMT
MOSCOW (Sputnik) — US Secretary of State John Kerry will meet Riad Hijab, the opposition coordinator of the upcoming intra-Syria talks, on Saturday in Riyadh, a member of the Syrian National Coalition's political committee told Sputnik on Friday.
"Tomorrow, Riyadh will host a meeting between Kerry and Saudi Foreign Minister [Adel] Jubeir. I think, after that [Kerry] will hold a meeting with the coordinator of the High Negotiations Committee [HNC] Riad Hijab," the National Coalition's Nasr Hariri said.
The HNC, the body representing the Syrian opposition at the negotiations, was created in the Saudi capital of Riyadh in December.