The Turkish government has expressed alarm over Russia's air campaign in Syria since it began last September. Along its Syrian border zone, Turkey has dug defense trenches and increased security forces, despite the fact that Moscow has repeatedly stated its goal is to combat terrorist groups in Syria.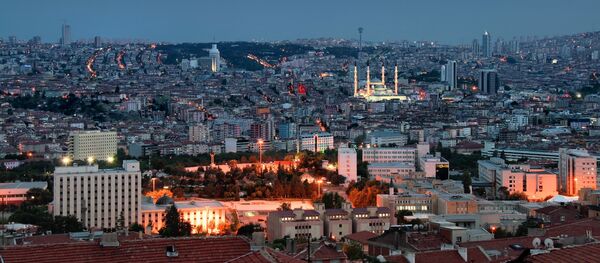 22 January 2016, 08:49 GMT
On Friday, Turkish President Recep Tayyip Erdogan expressed new levels of panic, sounding the alarm over the alleged presence of Russian inspectors at an airport near the Turkish border.
"We have said this from the beginning: we won't tolerate such formations (in northern Syria) along the area stretching from the Iraqi border up to the Mediterranean," he told reporters. "We maintain our sensitivities on these issues."
Erdogan said he plans to discuss the matter with US Vice President Joe Biden when the two meet on Saturday.
"I can say that Turkey is closely watching every military movement on its borders and especially the border with Syria," a Turkish government source added, speaking on condition of anonymity.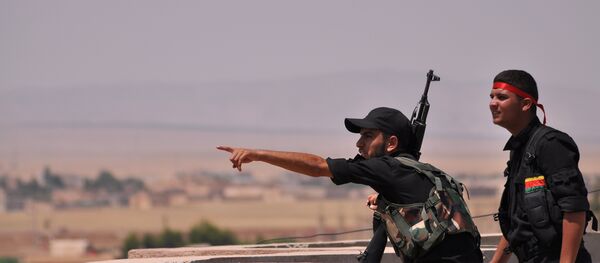 22 January 2016, 18:51 GMT
But the president fails to address the underlying cause for any tensions in the border zone: Ankara's downing of a Russian bomber in Syrian airspace. Following that incident, Russia was forced to move S-400 air defense systems to Hmeymim airbase.
"They thought that we would turn tail and run. No, Russia not that country," Russian President Vladimir Putin said last month. "We have increased our presence in Syria, have increased the number of combat aircraft deployed there. There was no Russian air defense system there – now there's the S-400.
"If before, Turkey had constantly violated Syrian airspace, let them try it now."
Moscow also deployed warships to the Mediterranean to assist in the anti-terror campaing, as well as to protect Russian jets.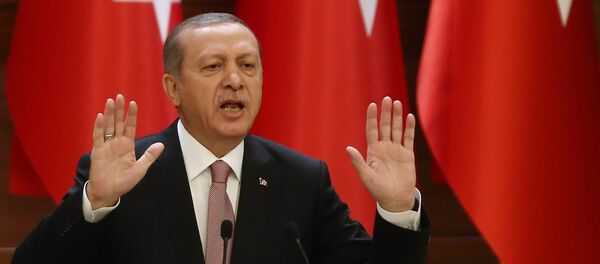 22 January 2016, 19:15 GMT
Erdogan's comments also come amid Turkey's increased concern over the presence of Kurdish militants along the border. While the YPG has proven to be one of the most effective ground forces fighting against Daesh in northern Syria, Ankara has labeled the group a terrorist organization.
While Moscow has pushed for the inclusion of the YPG in Syrian peace talks, Ankara has refused, threatening to extend the bloody conflict.
"For us, there is no difference between PYD, YPG, PKK, or Daesh," Erdogan said. "We will discuss this with Biden tomorrow.
"I hope that this joint stance will be aimed at preventing this wrong Russian formation in northern Syria."