The UN-led talks between Syrian government and opposition representatives are scheduled to take place in the Swiss city of Geneva later this month.
"Turkey wants to prevent our participation in the Geneva talks and it uses the methods of political pressure," Kobane told Sputnik, adding that Ankara is working to discredit the PYD, portraying it as a terrorist organization.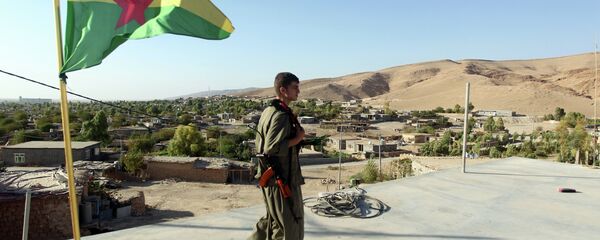 7 January 2016, 13:48 GMT
While accusing the PYD of being a terrorist group, Turkey supports a number of terrorist organizations, including Daesh, and it is Turkey's fault that Syria is currently engulfed in chaos. As Kurdish troops continue to push Daesh militants out of key areas in Syria, Turkey became nervous as Ankara began to lose its influence in these regions, Kobane said.
"By cooperating with terrorist organizations, Turkey has turned Syria into ruins, brought chaos into all spheres of life. Without the use of its terrorist accomplices, Turkey won't be able to carry out its plan in Syria [the overthrowing of the Syrian government] and it would collapse like a house of cards," Kobane told Sputnik.
The PYD leader also hailed Russia's position on Syria and its work to bring all sides of the Syrian conflict together. Moscow wants to see the Kurds at the intra-Syrian talks in Geneva, because the Russians know that only the participation of all parties, with the exception of terrorist organizations, can bring positive results when it comes to finding a peaceful solution in the war-torn country.
"We want the Syrian crisis to be resolved using peaceful measures and a democratic dialogue… Previously, we conducted a series of negotiations with Russia and the United States, as well as with UN Special Envoy for Syria Staffan de Mistura regarding the participation of the PYD in the upcoming negotiations," Kobane said.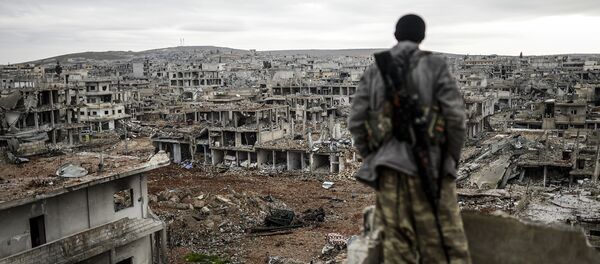 16 December 2015, 10:43 GMT
For the intra-Syrian talks to be constructive, terrorist organizations should not be invited to attend the negotiations. Radical extremist groups, such as Ahrar al-Sham, for example, founded by militants loyal to
al-Qaeda
, cannot be allowed to participate in the Geneva talks, the PYD leader stressed.
At the same time, it's crucial that all Syrian coalition units and the congress of Syrian democratic forces are invited to the talks, because without them it would not be possible to reach a political solution in the country, Kobane said.