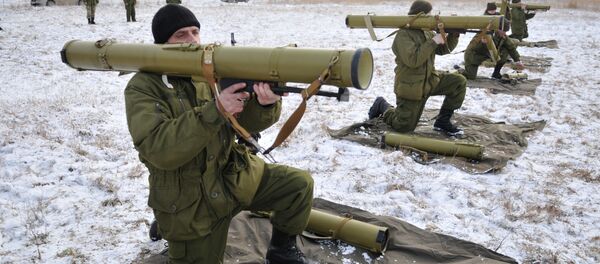 VILNIUS (Sputnik) – The three East and Central European countries signed an agreement establishing LITPOLUKRBRIG in September 2014. The brigade is due to be involved in UN and EU peacekeeping and border protection operations.
"Project LITPOLUKRBRIG will create an opportunity for the soldiers to work in one headquarters, to take part in joint exercises, prepare for international missions and share experiences," Minister Juozas Olekas said.
Olekas added that the project would not only help the Ukrainian army to adopt to NATO standards, but also "allows the military of Lithuania and Poland to learn from the valuable experience of Ukrainian colleagues."
The three defense ministers plan to discuss the security situation in Ukraine and reforms in its defense sector at the LITPOLUKRBRIG opening ceremony in Lublin.
The headquarters is scheduled to prepare for Common Challenge certification drills by 2017.