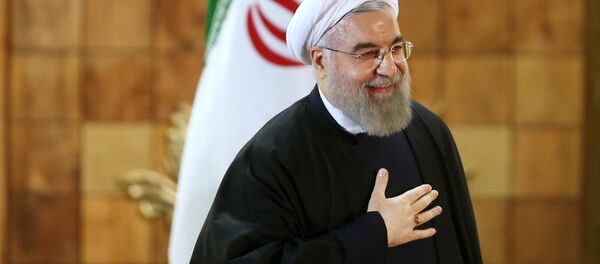 25 January 2016, 21:03 GMT
ROME (Sputnik) — On Monday, Renzi met with Iranian President Hassan Rouhani.
"We should fight terrorism all together, with the presence of Iran at the negotiating table at the international fora," Renzi said.
Rouhani arrived in Italy on Monday as part of his first European tour after a nuclear deal saw sanctions against Tehran lifted.
On July 14, Iran and the P5+1 group of countries comprising the United States, Russia, China, France and the United Kingdom plus Germany, signed Joint Comprehensive Plan of Action (JCPOA). The agreement guarantees the peaceful nature of Iran's nuclear program in exchange for sanctions relief.
On January 16, the International Atomic Energy Agency verified Tehran's compliance with the JCPOA, opening way for Iran's return to the oil market. The same day, the United States and the European Union announced they were lifting sanctions from Iran.